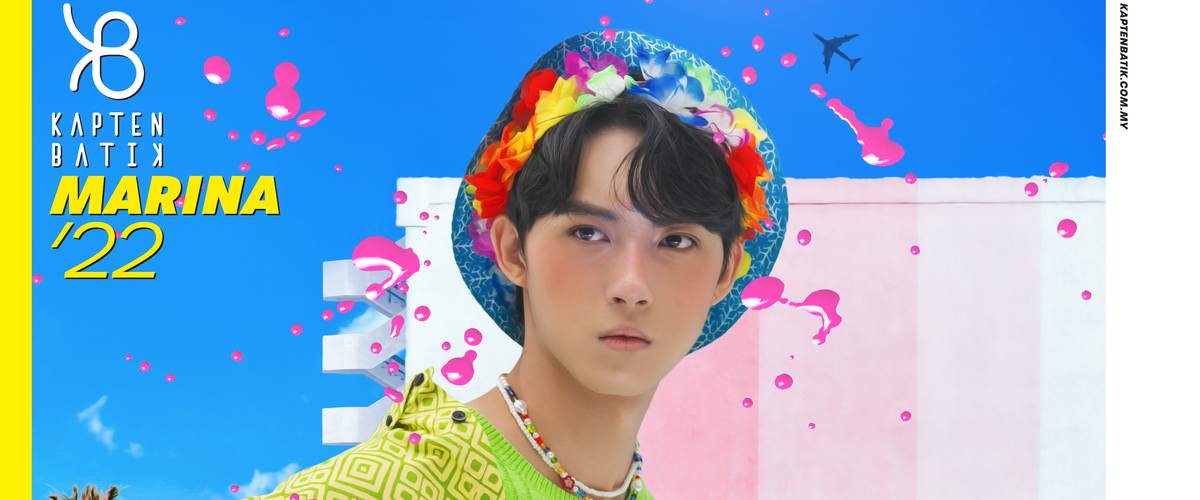 Everybody knows that Paris is one of the most beautiful cities in the world. Apart from being a diverse and sophisticated city, it also appeals to the wealthy. The city that is known for its quality novelle cushion and cafe terraces also has a reputation as a romantic and cultural city. Not to mention The Triangle which lives between the Avenue Marceau, the Champs-Elysees, and the Avenue Montaigne.
Paris is also heavily influenced with new fashion trends and the home to world luxury brands. Not surprised why the city remains to be the city of fashion to others! It has attracted famous designers and seemingly imbued its citizens with an innate sense of style. To make sure you feel like a model while walking there, we have the right garments for you right here at Kapten Batik.
Long sleeve is definitely in this year's fashion aesthetic as we can see everyone loving the extra sleeve. That's why My Modern MY Modern Fit Long Sleeve Cuboid Dome - Dandelion Yellow is the best choice to pack before you fly to Paris! One of the best things about this is that it comes with a normal cut, which will make you look fit. This handmade garment is made from smooth, lightweight cotton. The bold colour will make you stand out from the crowd and it will inject you with some extra confidence boost!
Some designer brands are famous because they are handmade from scratch, and so are our garments! Nusantara Short Sleeve Medusa Jellie is the best option if you want to feel extra special while sipping hot chocolate, facing the Eiffel Tower. This garment is a part of our new Marina Collection, which is inspired from ocean and sea creatures. This batik shirt is made to look like two sea creatures, jellyfish and flounders and it is made with stroke painting effects. We use high quality cotton to make sure it is comfortable for the wearer so you can enjoy your view without feeling discomfort!
White is the colour of innocence and purity. Women can never go wrong with this colour! Not only is it highly associated with coolness and simplicity, the colour can match with almost everything! This will save your time and your luggage space too so you don't get overpacked! Kapten Batik x Saarat Kaftan Set - Abhra definitely is your best option. This exclusive piece of kaftan is made from only the best material. This two piece set will make head turns when you're walking in the streets of Paris. You can also style it in different ways! Put on your favorite black pumps and leather pants you're good to go!
Of course we want our customers to look presentable at the same time, serving that chic and edgy look. What is more chic than our Maharani Blossom Mahas! This airy maxi shape garment with mandarin collar will give you that sophisticated look. You can button up to serve that formal look during your visit to the museum or you can leave one or two studs to look glamorous! The fabric used is suitable for warm days and nights. Pair it with some sneakers and you're done!
Even abroad, kids are bound to be playful, especially when they are visiting a country that they have never been to before. This will make them excited and sweaty as they will run around and explore. To ensure they stay dry while travelling in Paris, we recommend Maharaja Junior Mahas and Maharaja Junior Thanda. Made with lightweight cotton, these garments can make you worry less about the comfort of your kids!


Don't forget to check your passport and make sure you pack enough clothes for Paris. Make sure you check the list and head over to the nearest Kapten Batik's boutique to get your Paris outfits sorted. Au revoir!