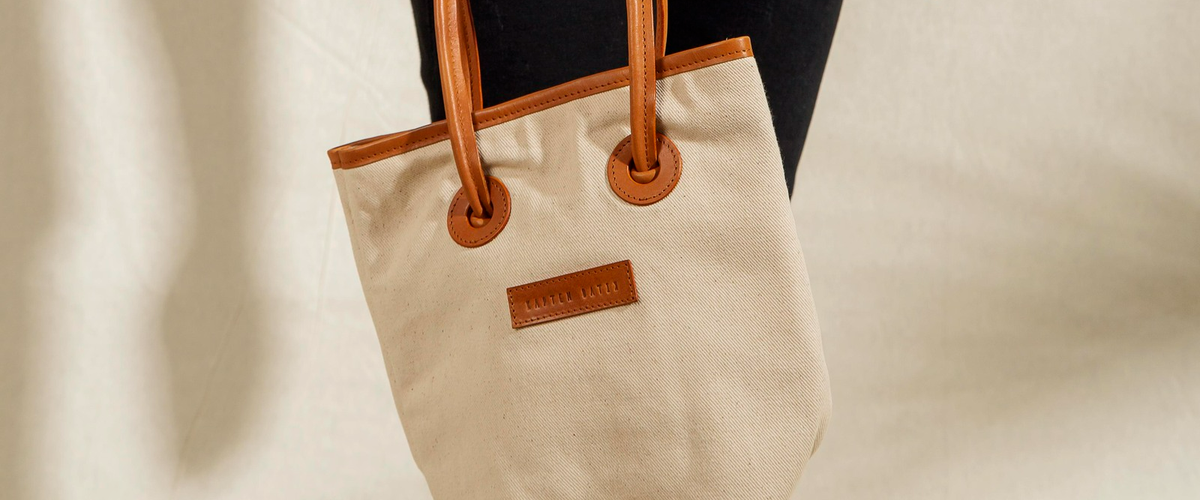 Either as accessories or everyday work bags, you should always take into consideration when it comes to functionality and style. When looking for a bag, you should ask yourself if it is durable enough? Will the colour fit your personality? What about your other items like laptop, wallet, keys and your beauty pouch? Will the bag be strong enough to carry all the items without tarnishing it. The most important thing is will it be sustainable for our environment?
When investing in a bag, you really should think about all of the things above. You have to make sure that the bag that you brought is sufficient for all of your things, plus still complement your outfit of the day without worrying about discolouration. To save your time, we have a canvas bag only here at
Kapten Batik
!
You might think why should you opt for a canvas bag instead of leather or any other materials. There are a few reasons why canvas bags may be considered the best choice for certain purposes. Canvas is a strong and durable fabric that can withstand wear and tear, making it a good choice for carrying heavy items or for use as a reusable shopping bag. Besides that, they are a more environmentally friendly alternative to disposable plastic bags, as they can be reused multiple times. This helps to reduce waste and the impact on the environment! Overall, canvas bags can be a practical and stylish choice for carrying items, and they can also be a more eco-friendly option compared to disposable plastic bags.
Kapten Walcott Canvas Bag
is perfect for everyday use. The measurements of the bag are suitable for daily use as you can fit quite a lot of things in the bag. It comes with a slip pocket stitched in the bag so you can store your tiny necessities. Premium high quality grain cotton is used along with an elegant touch of real leather to make sure the bag is durable and looks stunning at the same time. The colour can simply match any of your outfits. The interior lining of the bag design is a tribal face which represents strength and power. You can either use it for a formal event or you can use it for a quick chat with your friends!
If you want a smaller bag to complete your outfit of the day, we recommend Kapten Walles Canvas Bag. With the same material, this bag is suitable for smaller necessities like your coin pouch! Smaller bags have a lot of potential as it is often easier to carry around and can be more convenient to use, especially if you are travelling or on the go. If you are an organized person, this bag is for you as it may help you stay organized and prevent clutter. It is made with premium cotton to keep the quality together with genuine cow leather is used as well to assemble this bag and mix leather is utilized for the ID tag.
Batik is such a traditional piece of clothing and canvas is very durable. Put those things together and we have a batik design canvas bag that is not only sustainable but also unique as the lining of the bag uses a tribal face sketch which is unique and would leave people in awe. Do get yours now only at
Kapten Batik
store!