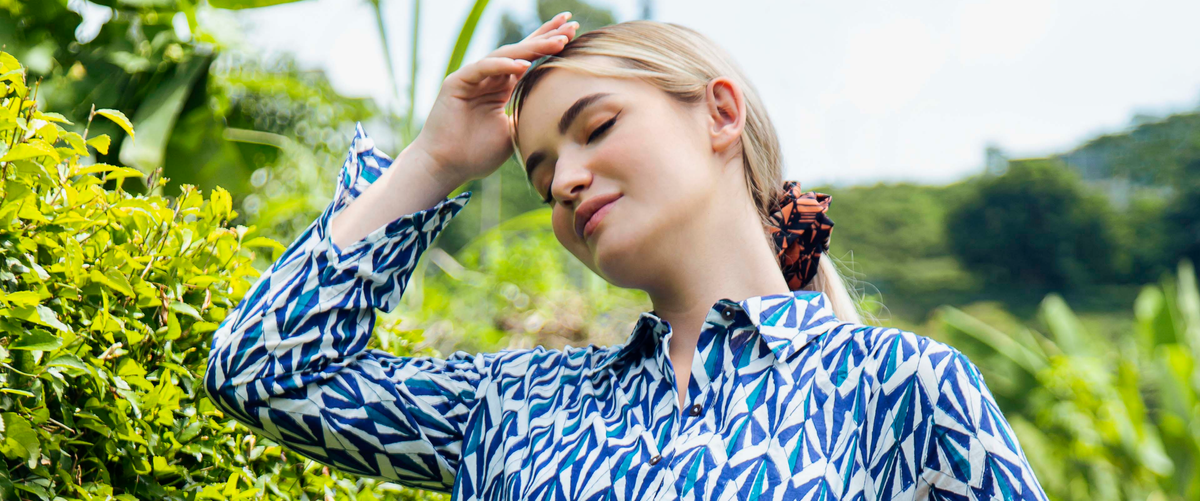 September is a very special month for us Malaysians as it marks the day that our beloved country was established. It was a very historical moment where we witnessed the unification of all the states in Malaysia. There are a lot of things we can do to appreciate our country! We can put up flags on our cars, we can watch constituting history movies or documentaries related to it, and many more. For those who still don't know how to show your love to Malaysia, how about celebrating Hari Malaysia with traditional yet modern batik garments!
We get it that you might want to wear something that is richer in colour to match with the various races in Malaysia so we recommend the Nusantara Short Sleeve Tiger! This garment design is very detailed and is finished exclusively by our in-house designer. You can instantly feel antique wearing this as the fabric is silk-like lustre and durable. It provides premium comfort due to its good absorption. This batik garment has a slim cut but is designed to be not too fitted.
For a more modern fit, we recommend My Modern Fit Motley Starlet - Denim Blue and My Modern Fit Flurry Mendung - Oxford Blue (GOTS Organic Cotton)! Not only is the material made from 100% GOTS certified organic cotton, it is also traditionally painted using Teak Wood Block. Worry not about its sustainability as it follows a strict procedure for chemical use so that all harmful materials will be eliminated.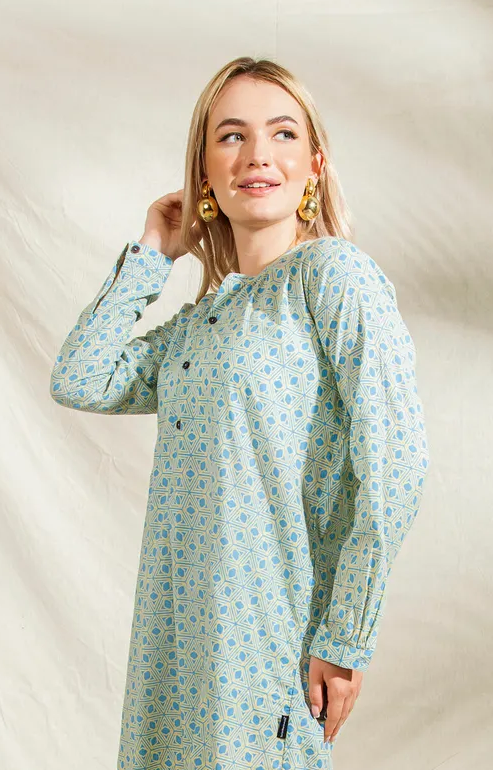 For the ladies, we totally recommend Maharani Blossom Aara (Blue) and Maharani Egypt Tantra (Blue) - GOTS Organic Cotton. We want our ladies to look amazing and these garments will do the trick! With a relaxed fit on the shoulders and falls loosely over the body, this shirt creates that oversize style. It is made from high-end material that is breathable and provides comfort for the wearer under the hot, humid Asian weather. This garment also has a pint collar and half button front.

We also have modern batik outfits that will be suitable for children! We recommend two batik garments which each have their own story of design! JR Nusantara The Buckeye has a more playful approach with its eye-like mark. The design communicates back through its renowned telepathic power and is always ready to guard the young and vulnerable. JR Nusantara Lacewing A has a more energetic approach where the design is arranged as a pretty mess, fusing batik elements and fresh orange hues. Both garments are made from high quality material that is durable and can provide comfort thanks to its good absorption properties. Children can also celebrate Hari Malaysia with these beautiful modern shirts.
Celebrate Hari Malaysia with glee accompanied by these modern batik garments! Get yours now at the nearest Kapten Batik boutique or shop online!