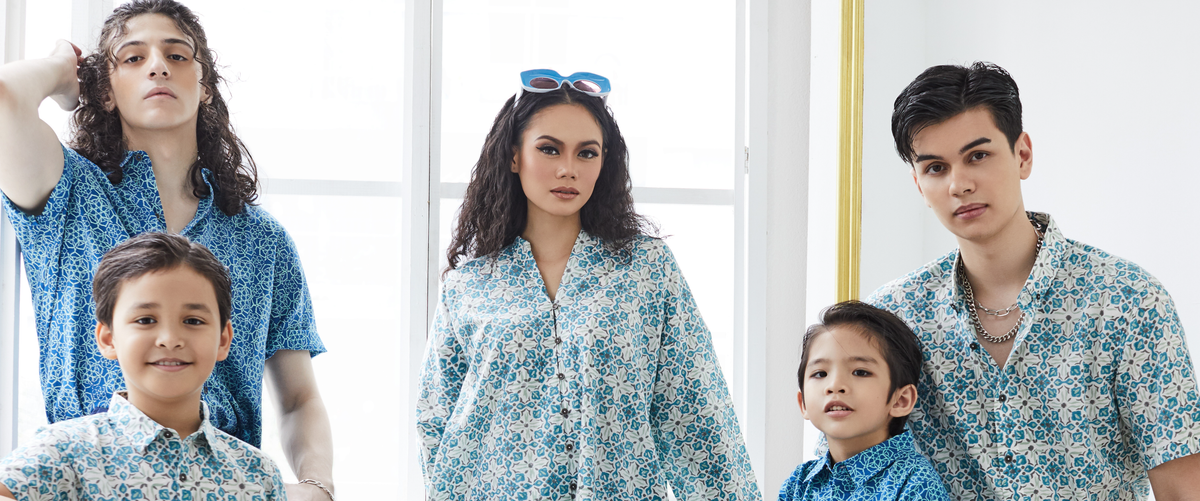 Festive celebrations have been muted for the past 2 years due to the surge in Covid-19.. Finally this year, the most anticipated celebration, Hari Raya can be celebrated with the introduction of our newest Lebaran 22' Collection!
This Raya, take twinning a step ahead and dress the whole family in mix match outfits. Have you purchased your Raya outfits yet? Don't fret, we've beautiful pieces for you to try with your family!
#1 Prints
If you are sharp enough to notice, we have both male and female pieces made from the same design. For men, we have the Maharaja Modern Fit Dipta and for women, we have the Maharani Long Kebaya In Dipta Print. These unique pieces is perfect to undertake the longer hours throughout day and night on Hari Raya.
#2 Complimentary Colours
Twinning may not always imply wearing the same designs. Why not pair greens, reds, and blues by colour scheme? Come in, and we'll show you a blue colour scheme in action. For older children: Maharaja Modern Fit Agrani and for the younger child: Maharaja Junior Agrani.
Make the most of Hari Raya this year. Mix and match your family outfits here to look more refined than ever while visiting relatives or hosting open houses. When all the different batik pieces are put together, it may be quite batikful!