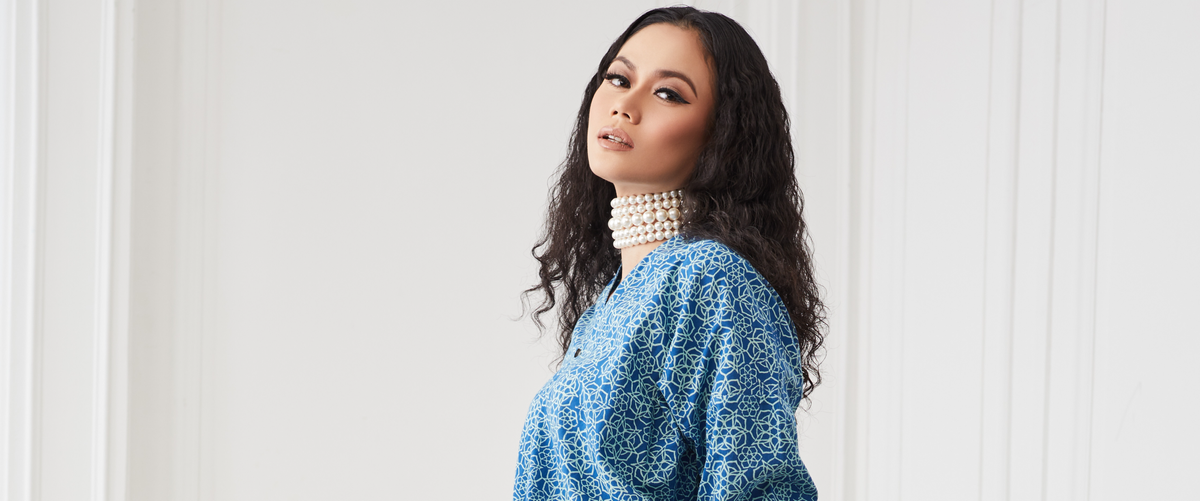 As our country is now entering endemic phase, there are many SOPs that have been relaxed, so it is safe to say that we are back to normal life, except wearing a mask is still a priority every day. Most of us have been working back in the office and socialising with family and friends during the weekends.
For those who work hard during the day and have a date at night, we understand the hassle of going back home and changing outfits. Not to worry, Kapten Batik is here for the rescue, especially for the ladies! So, now it is time to update your wardrobe with stylish yet comfy Kapten Batik outfits that you can wear to work and straight on for a date!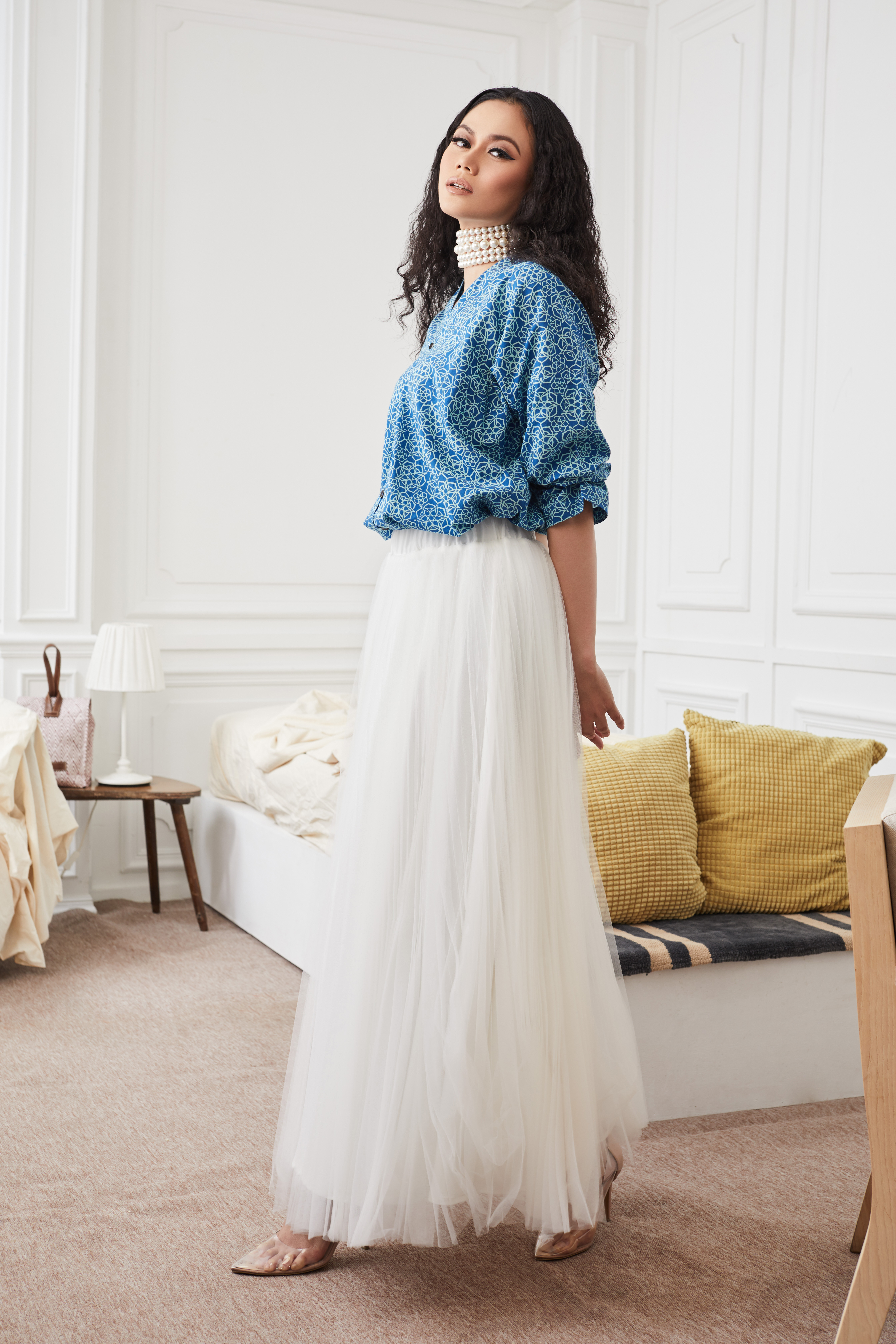 If you love bright colours and want to shine during both day and night, Maharani Long Kebaya in Agrani Print is definitely the chosen one for you! It is a loose long kebaya silhouette with a front V neckline and a small V cut back for a more feminine feel. It also comes with two side pockets and midline button details, which are perfect for both your formal and casual days. Pair it with black jeans or tuck it in with a white skirt for an elegant look.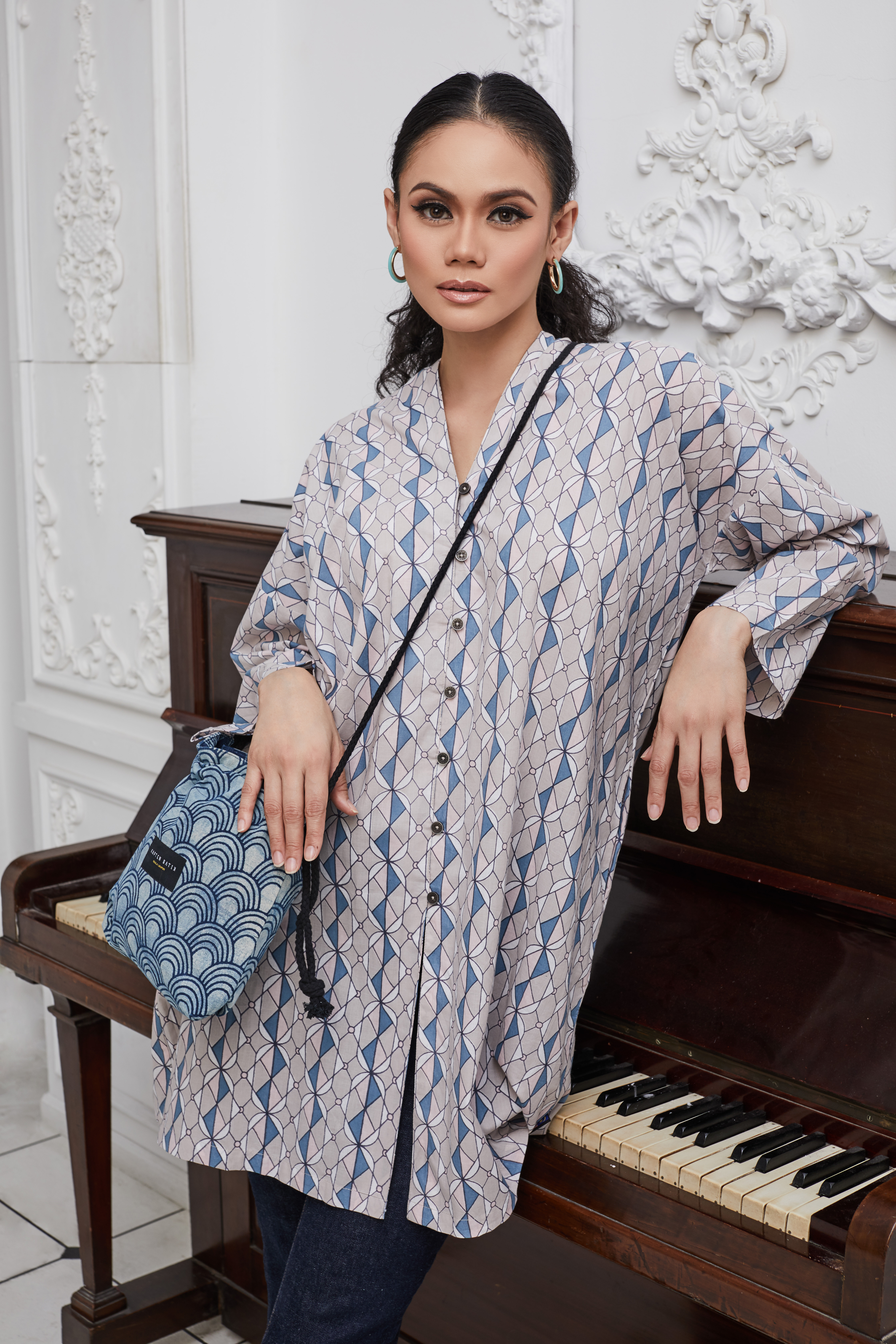 But if you prefer pastel colours, we recommend the Maharani Long Kebaya in Susita Print - Organic Cotton which has the same design as the Maharani Long Kebaya in Agrani Print. This premium Maharani is made from 100% GOTS-certified organic Cambric cotton, which was grown in an environment where there are no pesticides, chemical fertilisers, or herbicides. Plus, this kebaya is hand-dyed using natural colours through traditional hand block printing with Teak wood blocks. To complete your look, wear it with pants or a skirt and a sling bag for a more casual look.