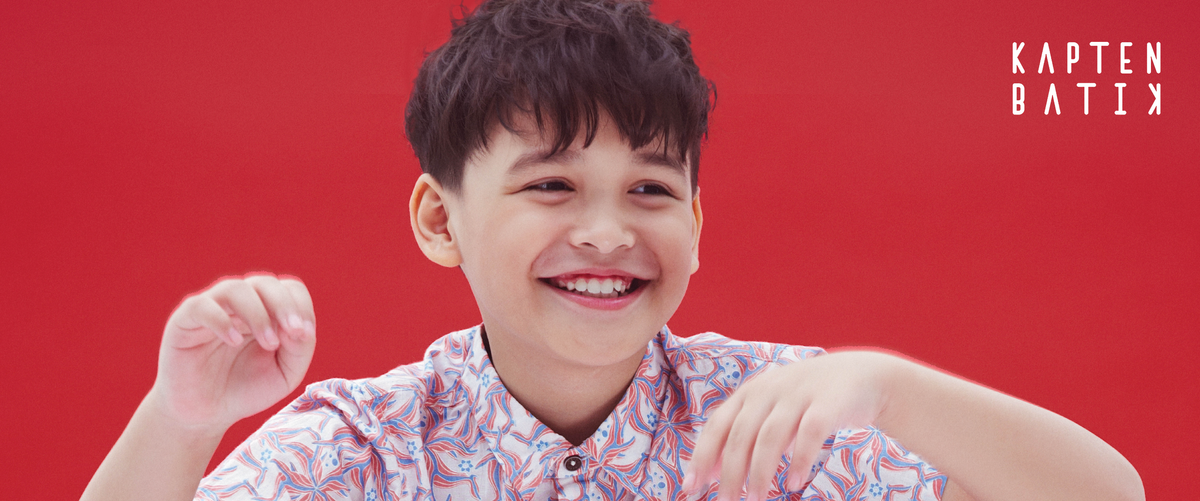 It is never too early to plan your Christmas gift list for your loved ones. We get it, finding the perfect present that will fit everyone's taste will be hard as everyone has their own preferences when it comes to colours, gadgets and many more. However, you don't need to satisfy somebody's wish list to make them happy. Enough by getting them something memorable or related to Christmas vibes. That's why, we have the perfect list of garments that will not disappoint them here at Kapten Batik!
Christmas is all about celebrating joy and happiness with your family and friends. One thing that is heavily related to the celebration is hot chocolate, Santa Clause along with the colour red and white. Maharaja Slim Fit Shitaa should definitely be on your gift list to your loved ones! Apart from the colour which screams Christmas, it is also made from cottons that can guarantee comfort. You can never go wrong with a collared short sleeve shirt as it can be paired with a lot of other garments. Put on a pair of white pants and your favourite brown loafers, your loved ones can immediately wear it to other parties.
Most females love to wear garments that will give them a few choices on how to style it. So, we recommend Maharani Blossom Shitaa! What can go wrong with a maxi airy dress? Not only it is one the easiest set of clothes that can be worn at any event ever. This set can save your loved ones tons of times if they are running late somewhere. Pair it with some red pumps and they are ready! Another option is Kapten Batik x Saarat Kaftan Set - Mancu! It has a front V neckline and small V cut back to give more definition to the collarbone and back neck area. Not only that, it can give a vertical impression to one's look, making them look leaner, longer, and taller. It is suitable for your circle with different body types! They can either pair the top with a pair of leggings or the sarong with a cute blouse!
For your loved ones that are in love with inspired garments, we recommend Maharaja Slim Fit Thanda. Stylish, comfy, and durable garments are a great way to make someone in your family very happy. Not only will it be a wonderful surprise for your closed ones, this shirt is influenced by the festivities of Christmas as it looks like snowflakes! Not only that, it is tailored for a modern fit look and with dauntless colour, this garment combines both lightweight and breathable, creating that elegant look for the wearer. Whoever got this as their gift will be very lucky!
Batik shirts are one of the most functional gifts ever to someone! It is thoughtful and can be worn for a long time due to its durability! We definitely recommend Nusantara JR Snow Floret and Nusantara JR Floral Flake! Both garments are inspired with the Christmas vibe as it looked like snowflakes falling. Both shirts are made from premium cotton that will indulge you in the most comfortness ever! It comes with various sizes so you can choose freely according to the wearer's body shape!

There you have it! Don't forget to plan your Christmas gift early so you don't have to worry about it later. Head over to any Kapten Batik store and online store to grab the perfect Christmas present for your loved ones now!