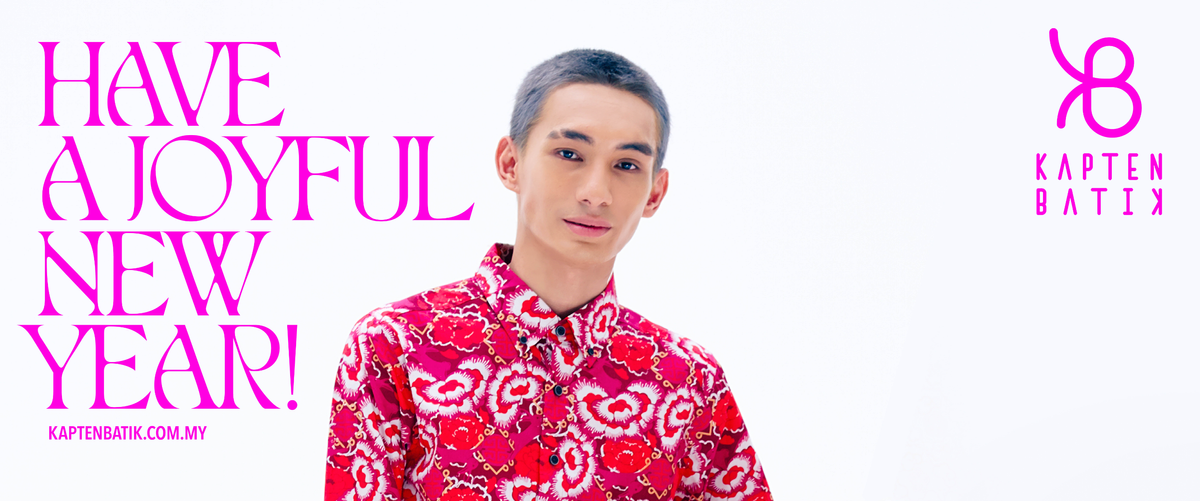 Gong Xi Fa Cai! Chinese New Year is coming and it will be the year of the White Rabbit! This festival is usually celebrated with endless joy where fireworks will be lit up and lion dances will be performed. During this holiday, money is presented to children in eye-catching red envelopes and it is also a time for feasting and visiting family. To honour the holy day, we have a special collection that will surely match the spirit.
What is a better way to celebrate Chinese New Year than wearing the colours of the festival itself? Red is believed to be the colour of luck in Chinese culture. It is also known to ward off evil spirits. To start off, we recommend MY Modern Fit Kelinci Oriental - Sangria Red and MY Modern Fit Zesty Tangerine - Amaranth Red. With mandarin collars just like tang suit, this garment is suitable for when you are visiting your family and friends. Made with selected cotton to ensure your comfortness in this garment, it also comes with buttons so you can decide whether to leave one or two studs open for a more casual look or button it all the way up for a formal appearance. You can pair it with a pair of black loafers, you are ready to steal the attention at your family gathering.
Cheongsam is one of the most famous outfits for women during Chinese New Year. But, if you are considering other options and are quite similar to the traditional outfit, you can try to opt for Maharani Egypt Megha and Maharani Egypt Kamala. Both of these airy maxi dresses are made with properties that can give you comfort even during the warm days and nights so you don't have to worry about wearing it the whole day! Besides that, it is loose on the shoulders to initiate a more casual look. You can wear it with pants or as a dress. Put on your gold pumps and dazzling earrings, you are ready to serve Chinese New Year.
This is the most exciting celebration for children as they will receive angpao from their family members. During the family gathering, of course they will play around with their cousins who they haven't met for a while. So, a suitable garment is needed to make sure they are comfortable enough. Nusantara JR Bonsai Stupa and Nusantara JR Peony Buck are the best options. The design of bonsai and peony reflects the Chinese culture which means balance and wealth. Apart from that, these garments are made with lightweight cotton. So you don't have to worry about your children being irritated by the shirt.
Chinese New Year is all about ushering in the new and the good. It's a time to honour the dead, drive out demons, and ask for a bountiful crop. We wish you a year filled with blessings and abundance of smiles and laughter. Grab your new outfit now only at Kapten Batik store and online store! Gong Hei Fat Choy!