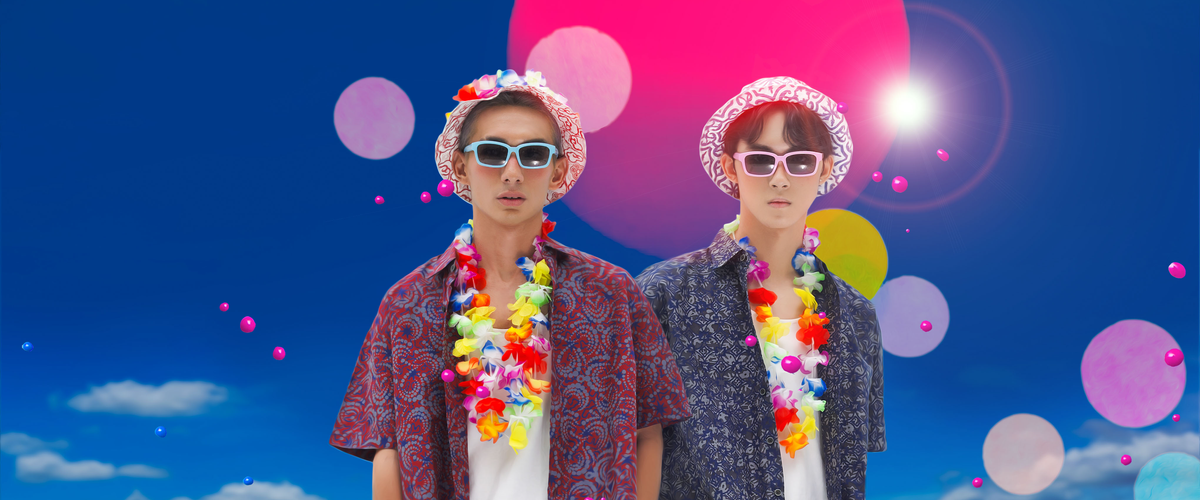 Malaysia is a place marked by rich heritage, colorful history, delicious food, and numerous stunning beaches. No matter what the occasion is, what holiday it is, our locals frequently find themselves relaxing by the shore, shaded by palm trees. Accompanied by the sound of coastal birds and crunching noise of sand with the warm sea breeze curling around. It is a feeling where we are stunned watching the gloriousness and it makes us think to capture each and every moment we see and we enjoy.
This collection will bring out the best of the beaches in one piece of garment. It is to appreciate the underwater life, the glistening shores, and the majestic waves hitting the shores. With new colours and designs, also back stories to match the energy of each shirt, it will definitely be one of the most lookout collections ever.
This collection not only focuses on sustainability, making sure that every material used is not endangering the environment but the range is made from organic Cambric that has been certified organic by the Global Organic Textile Standard (GOTS) and is hand-dyed with natural colours. What's better, it is also made using the conventional hand block method, thus, the contemporary Marina Collection is tested harmless for human use.
One of our garments in the new collection, the Nusantara Short Sleeve Bunga Karang, is inspired by the Nusantara spirit. The shirt consists of a design looking like multicellular organisms with bodies full of pores and channels allowing water to circulate through them. Another one which is the My Palladian Medley - Aegean Blue, is encouraged by the incorporation of a marine-inspired colour scheme and the Vertebrate form of fish.
Great garments come with excellent materials. To fully ensure you can get a fully satisfying experience while putting on our shirt, we made sure each process is delivered vigilantly. All of our shirts are carefully stamped using the traditional hand-stamping so that you can feel the quality of it. It is crafted from a copper block, designed by our team and created by our Artisanal Batik Maker. No instant design whereas we want you to feel prime and understated when putting it on.
We believe that how you dress has a significant effect on how you are perceived, so we made all of our garments from mercerized cotton with a high-quality printed batik design. Our powerful in-house designer uses a rotary screen printing method to create evenly patterns on the batik shirt. To give you the highest comfort while wearing the garments, all fabric used is silk-like lustre and durable. Not only will it provide you the premium comfort, but it is also made to resist mildew and gives you good absorptive properties so you don't have to worry about not being comfortable in our shirts.
This new Marina Collection is a must-have in your wardrobe! Come and get yours now. The full collection is available for purchase online or at any Kapten Batik's store.