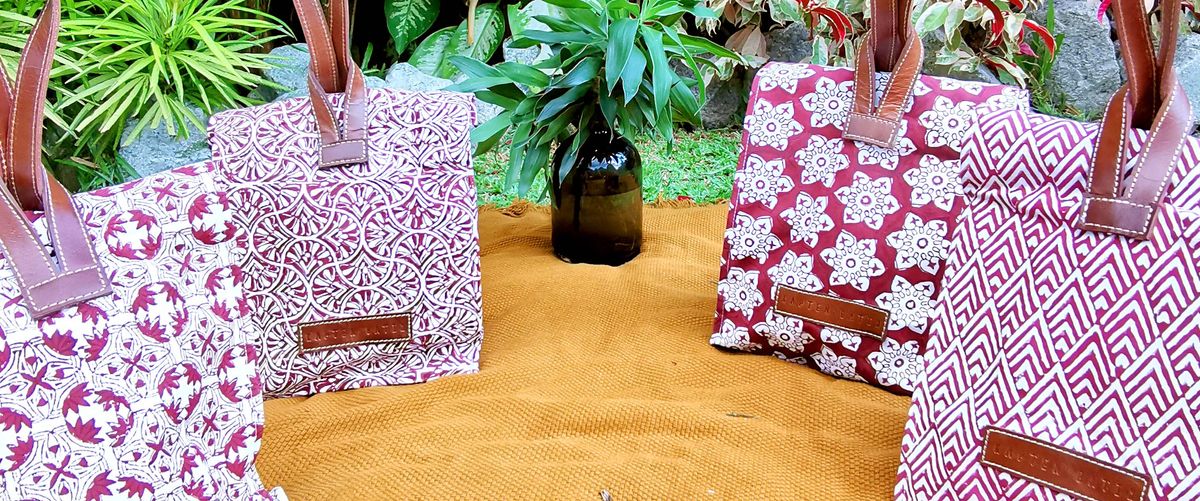 Prepare to embark on a road vacation with your friends or family! If you need to get away from the congestion and intensity of Kuala Lumpur city, road trips are the perfect way to do so, as you'll be able to enjoy Malaysia's beauty through good food, natural scenery, and rich culture.
Drive duration: 2 hours KL - Ipoh + 2 hours to Penang
This journey is for foodies only! After a break in Ipoh for some dim sum and Ipoh white coffee, head north to Penang for some good old char kuey teow, oyster omelette, and asam laksa.
Must Have Road Trip Essentials
What's a road trip without home pack foods? While it's confirmed to be healthy and comforting food of your choice, you will surely save some money and spend elsewhere. Meal prep and organize your food with Kapten Batik's Lunch Bag. Keep your food or essentials within sight and reach in a stylish Kapten Batik lunch bag to work or play. The bold, contemporary and authentic looks are crafted from the combination of the iconic indigo and red hue, which has been dyed using natural elements and presents a striking contrast of bold geometric patterns with contemporary silhouettes. The lunch bag is made from premium quality canvas with inner lining that can retain heat to a certain time to ensure that your food stays warm.

A bag for all your personal items. The Canvas Tote Bag is the perfect match to keep your essentials as it is a versatile bag for various uses. Conveniently fill your essentials in the spacious compartment for easy on-the-go access.

A tag to keep your bags safe from being misplaced. Kapten Batik's Half Batik Key Fob (Assorted Design) will ensure your bag stands out from the rest. Keep your bags organized and stylish at the same time.
Shop various Kapten Batik bags and accessories here and start planning your road trip.