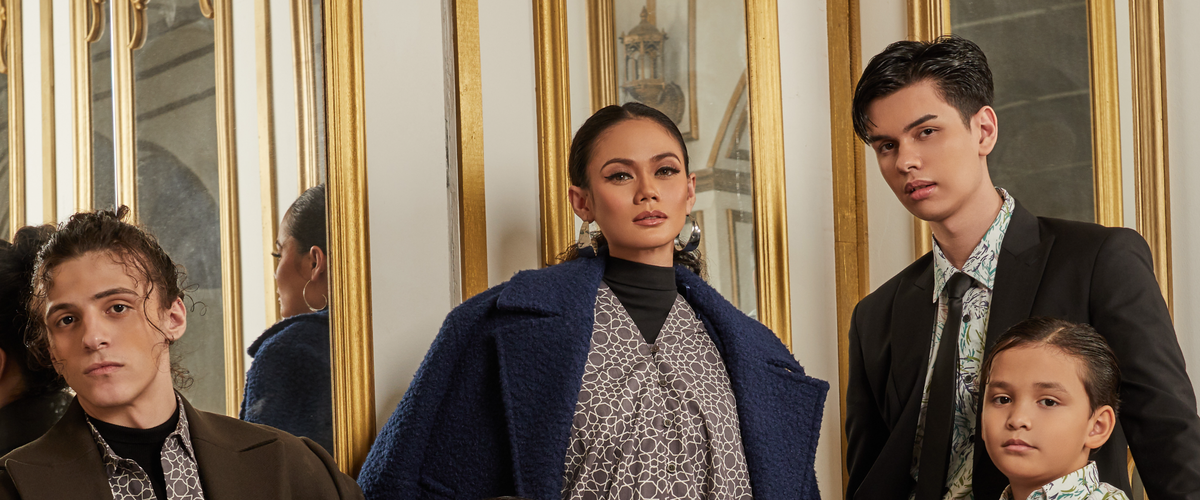 No matter if it is a wedding, a festive occasion, or just simply going out on the weekends with your family, it is always good to have a matchy outfit together—the evergreen and timeless fashion trend. Don't get influenced by others saying it is uncool or embarrassing!
Matchy clothes will make a family stand out and look unique. Plus, people will know that the family has a strong bond, likes to spend time together, and is a fun bunch! In fact, it can save a lot of time. We know that sometimes searching for clothes for each family member can be a hassle. But now, you can save time with Kapten Batik as we have various designs in different sizes to cater to your family members.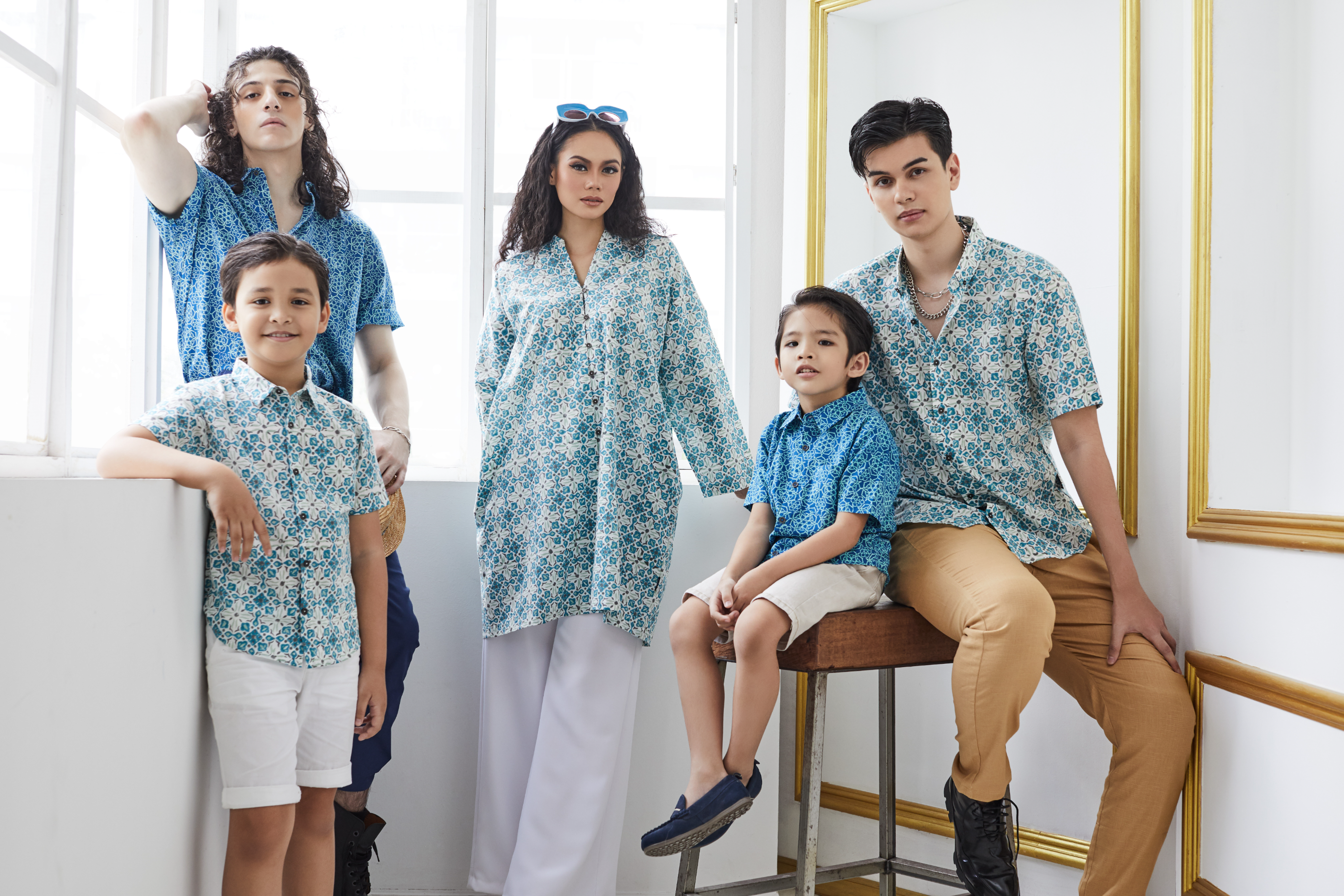 If you are planning to go for pastel colours, do look for our Dipta Print garment. Produced using a traditional hand block print known as the Teak Wood Block, it undergoes calendering, which provides a glossy appearance that will last for years regardless of fabric ageing. For dads or brothers, Maharaja Modern Fit Dipta is the perfect choice, while for moms and sisters, look out for Maharani Long Kebaya in Dipta Print. If you are looking for kids or younger sons, this would be the best match; Maharaja Junior Dipta.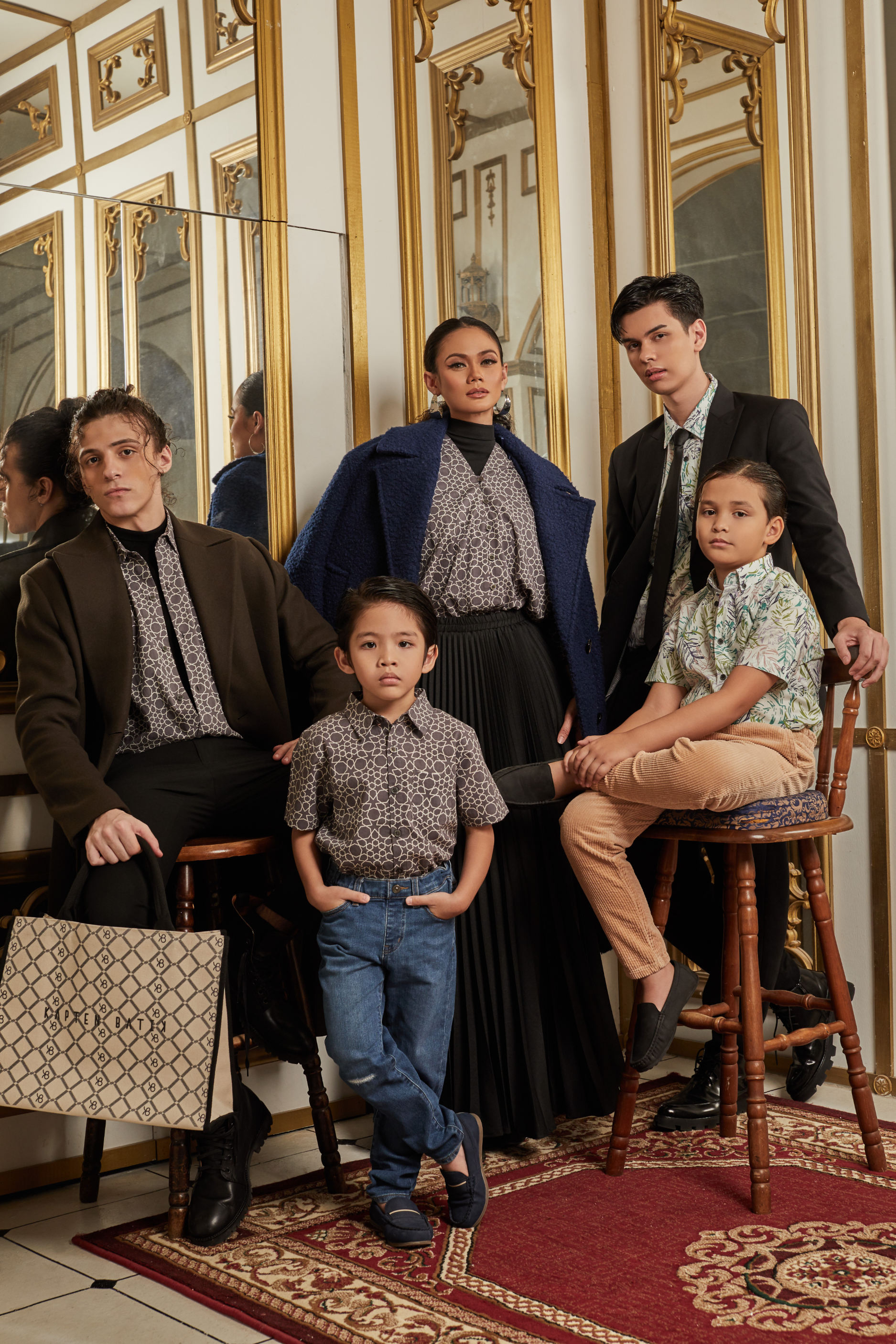 There is another design that surely makes your family look good. Also from the Maharaja series, the Kavya print is definitely an essential for your family wardrobe. It is made from organic cotton, which is grown in an environment that uses no pesticides, chemical fertilizers, or herbicides. In fact, the dyeing and finishing of the cotton also follow strict SOPs for chemical use in order to process and eliminate all harmful materials to the body and the environment. Get one for the gents, Maharaja Modern Fit Kavya - Organic Cotton, one for the ladies, Maharani Long Kebaya in Kavya Print and, of course, for the sons, Maharaja Junior Kavya Organic Cotton.
Let's shop and get the matchy matchy trend back on track with Kapten Batik!