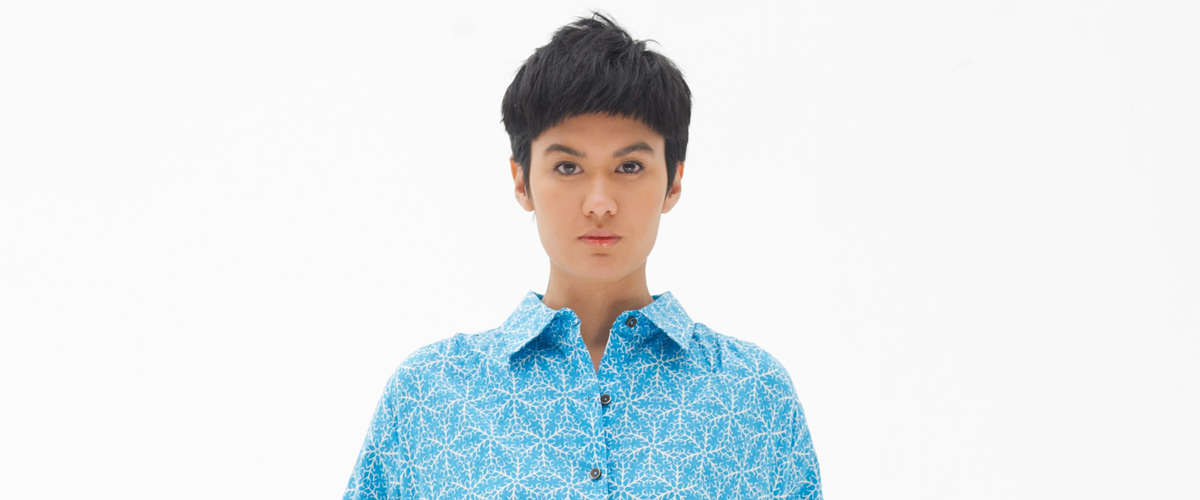 Even though you have been to a tropical holiday a few times, you still can't get that idea of what to wear since the trend is changing very fast. However, packing for a beach holiday is quite similar. It is always a mix of breathable materials, neutral basics, and lots of swimwear! During your island vacation, you will probably spend the most of your time outside in the sun or in the water, so, we have listed out clothing options that will suit you during your trip at Kapten Batik!
Most tropical vacations will consist of outfits that are flowy or maxi dresses to create that dimensional look for your insta photo! Not only that, you can re-wear it by styling it differently. That way you can save more space in your luggage and worry less about your clothes! We recommend Maharani Blossom Thanda. This airy maxi dress will give you a flattering fit and it comes with a collar and buttons too to create a more casual look. It is made from lightweight cotton and can be worn during warm days and nights. Put on your colourful flip flops and you're done. Kapten Batik x Saarat Kaftan Set - Mancu is a two piece outfit. You can pair the top with a white skirt or the sarong with a tshirt and you are ready for a quick feet dip at the beach!
We love men with collared shirts by the beach. Another option for the men for your island getaway are Nusantara Short Sleeve Floral Chimney and MY Modern Fit Rudolph Thunder - Reverse Blue. With floral like patterns, it sure captured the whole tropical vibe. You can make it as outerwear with a white shirt inside while sipping a glass of fresh orange juice by the beach. You can also leave one or two studs unbuttoned for a more relaxed fit. One benefit of these garments is that they are made from delicate cottons to give you the maximum comfort under the sun! In addition, blue and soft colour palettes are totally the colours that scream holiday!
Whenever there is a swimming pool or a beach, we understand that children will get excited and will drop anything to jump in the waters. We have the best option for you which are REPREVE ® Junior Pulao Swim Shorts in Iznik and REPREVE ® Junior Pulao Swim Shorts in Frescoes. Elastic waistbands, lightweight and comes with a side pocket. This is the perfect choice for children. You can adjust the size according to their comfort with the drawstring cord. It is designed to be not too fitted so children can play in the water pleasantly. With every pair, a durable water resistant drawstring bag is included so you can put their dry clothes in the bag without any worry at all.
Make sure to pack only the clothes that will provide you with comfort since you'll be spending all day soaking the vitamin E. Sunscreen is also crucial to protect your skin from getting burnt. Most importantly,
grab your tropical outfit now at any
Kapten Batik
store and online store!