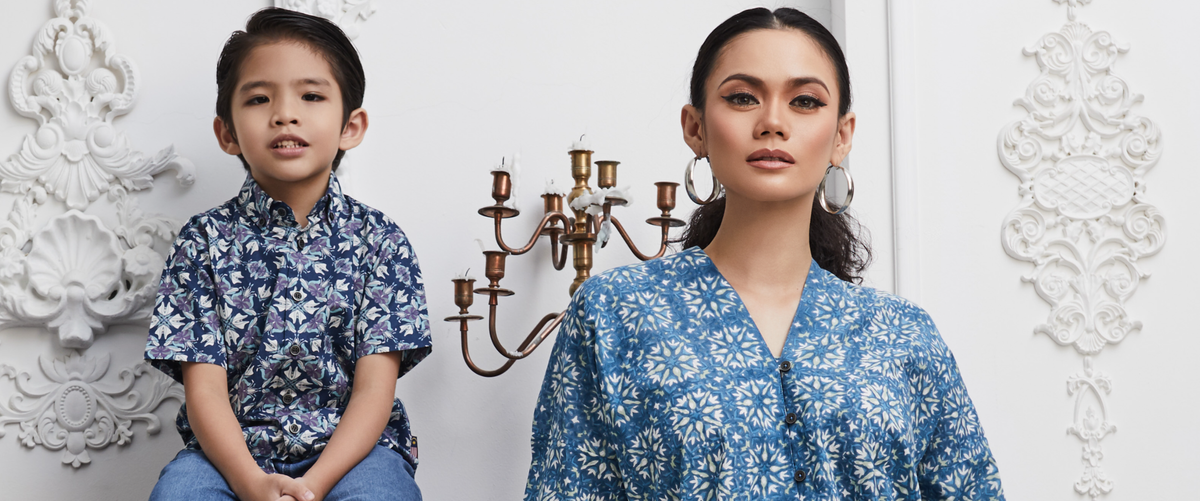 Mother's Day is approaching, so it's time to start thinking about what to get all the beautiful women in your life. Every woman should be celebrated as a way of honouring the sacrifices mothers made for their children. Yes, we all know that we should show the women in our lives how much we love and appreciate them all year long, but Mother's Day is the perfect chance to show them how important they are in your life with something extra special.
Are you under a lot of pressure choosing gifts? Don't worry, Kapten Batik got your back!! You will be able to find something special here in our Mother's Day gift guide for every woman in your life, including mothers, wives, in-laws, grandmothers, and sisters.
Mother's Day Gift Guide:
Customize a box full of love for your mother using Kapten Batik Premium Gift Box.

Add on personalization items:
a) Maharani Long Kebaya In Kathora Print
This piece has a loose long kebaya silhouette with a front V neckline and small V cut back for a more feminine feel. The two side pockets and midline button details give this piece a casual touch.
Reusable Kapten Batik face mask made for comfort and ease. Made from 100% Cambric cotton, a great companion for your loved one
c) Indigo Reversible Sling Pouch
The bold, contemporary and authentic Indigo Reversible Sling Pouch to carry daily essentials.
Made from unused fabric, this Kapten Batik scrunchies will help your loved one tidy up their hair prettily.
Remember, you know your women best, so choose something she's sure to appreciate. Happy shopping here!