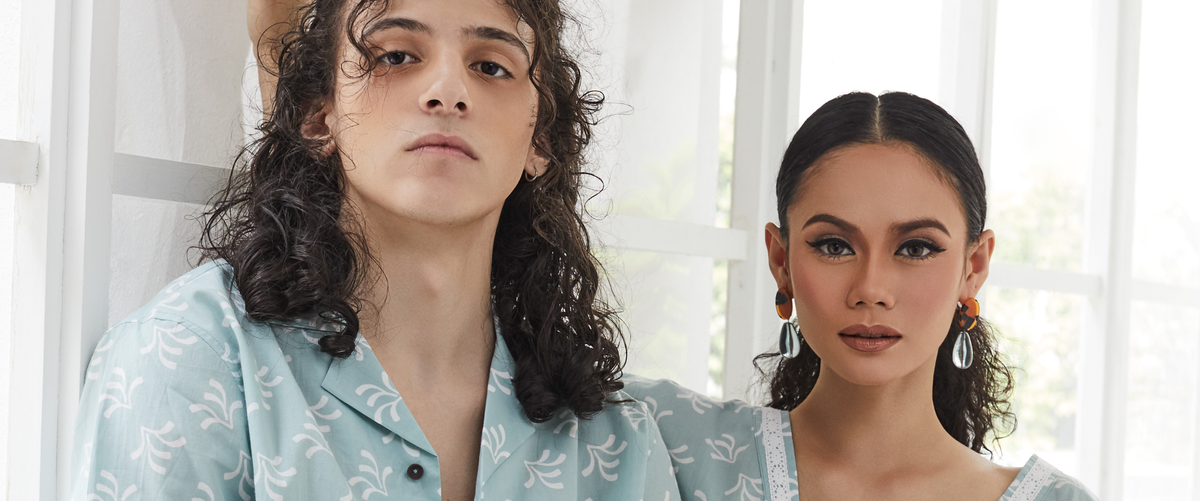 Celebrate Hari Raya with Kapten Batik as the brand brings a whimsical collection for a grandiose celebration. As we all know, Hari Raya has always been represented with the green colour for its association with the Islamic paradise. To celebrate this year's Raya, presenting Kapten Batik's green hues of apparels featuring pieces for men and women crafted to suit anyone's personality with ease.
For men, the MY Lisboa Patch has a dash of green to elevate the spirit of Raya. The piece can be paired with pants of choice to lift the outfit up and is perfect to be worn the whole day for its cotton fabric material.
There is also a matching Maharani Long Kebaya In Zukra Print piece for women if you are planning to colour coordinate with your loved one. The is a long sleeve, knee length piece that can be worn over or tucked into any pants of choice. Versatile yet comfortable at its best!
Discover the green hues here, whether you're hosting or attending a Raya open house, glide through the crowd with your soon-to-be favourites. Let's have a Green Raya with Kapten Batik!