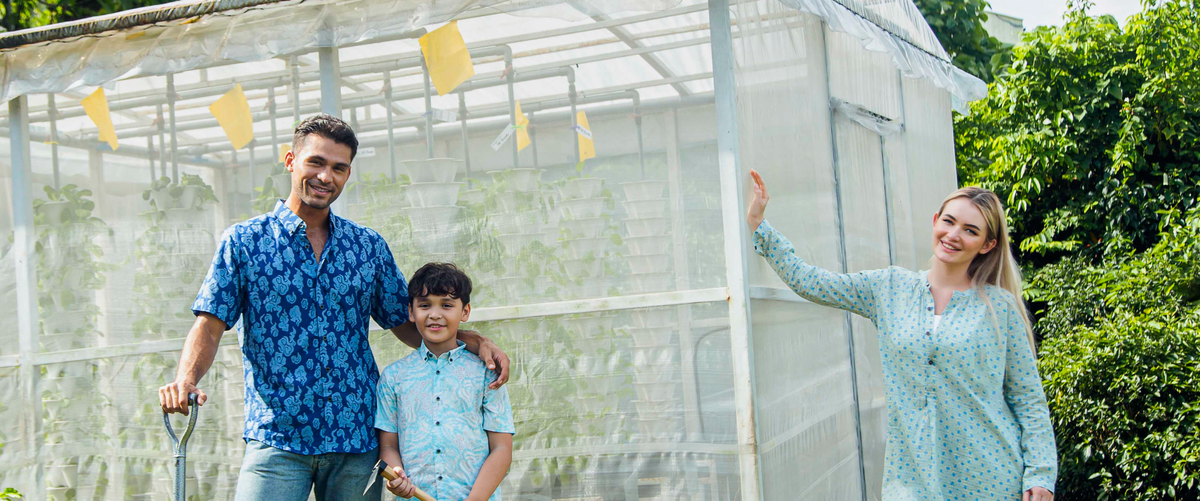 The most colorful festival is just around the corner, and finding the perfect garments is not an easy task for everyone. Diwali is all about family gatherings, open houses, and temple visits. So you need to find the most comfortable outfit that also matches your vibrant energy. We want you to look energetic but at the same time still present your ethnicity. We know that everyone wants to shine bright during this celebration. And with that, we present the perfect garments for you only at Kapten Batik.
Diwali is also all about vivid colours and joyful patterns to celebrate the feast of light. To stay fashionable during this festive season, Maharani Egypt Dhuti and Maharani Blossom Khumba (Gold) are the best options for you. Not only the colours are high-spirited, but the garment itself is made out of the cambric structure and undergoes calendaring which provides a glossy appearance. It has the perfect fabric for warm days and nights as the cotton used is a type of natural fibre known for its breathable properties. So you don't have to worry about not being comfortable while visiting your relatives all day.
To compliment the women's garments, we suggest Maharaja Modern Fit Dhuti - GOTS Organic Cotton and Maharaja Modern Fit Citra (White) - GOTS Organic Cotton for the men. The material is made from GOTS-certified organic Cambric cotton. What is special about the cotton is that it is environmentally friendly since it is grown in a habitat where there are no pesticides, chemical fertilizers, or herbicides. Altogether, you can save the environment and rock this outfit. It also comes with a button-down collar where you can button up for a more formal event and button-down for a family gathering party.
Children will tend to get uncomfortable quickly, especially after spending the whole day visiting each relative's house. When uncomfortable, they will get fussy and their body will sweat. To avoid that situation from happening, we suggest JR Nusantara Open Network and JR Nusantara Red Eyes. Both garments have their own story which encourage bravery and wisdom so it is totally perfect for Diwali. The fabric used is a silk-like lustre and it is durable. It provides premium comfort due to its good absorptive possessions so that children can play all day without feeling discomfort.
Have a very memorable Diwali celebration with your loved ones and don't forget to head over to
Kapten Batik
's boutique to grab the perfect Diwali outfit.