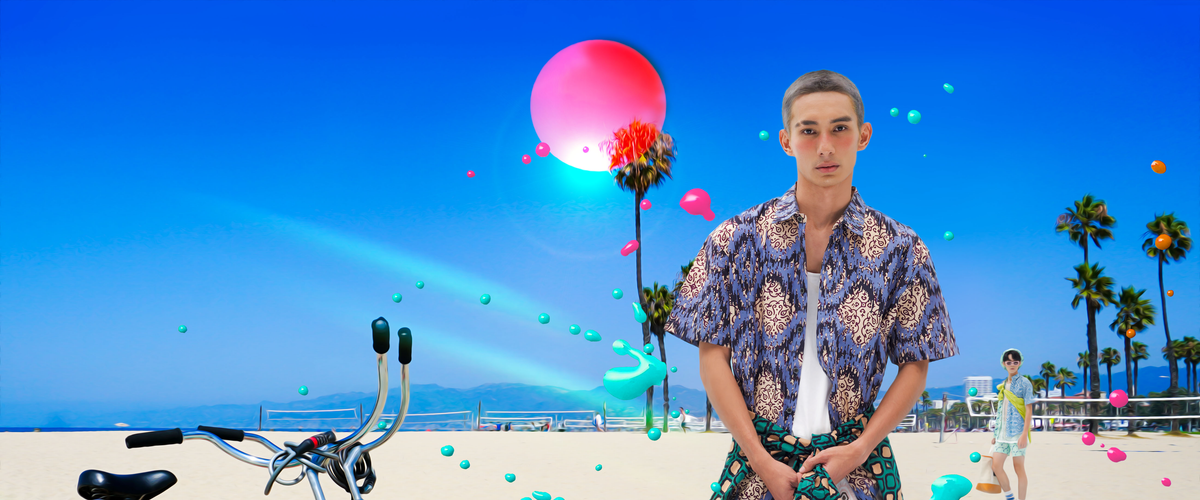 We all want to look good in swimwear. However, when it comes to swim shorts, features are important, but what's the point if they don't make you feel confident? We want you to embrace yourself in those trunks and flaunt those thighs under the blazing sun! There's a lot of variety in the world of men's beachwear, from swim trunks to board shorts. Fortunately, we have a variety of choices when it comes to swimwear here at Kapten Batik so you can swim in style.
Colourful swimsuits are the best way to show your confidence to the public! Don't worry about what other people will think of you, your own perspective matters most. REPREVE ® Pulao Swim Shorts in Moroccan Zellige is the best choice if you're considering trying something with patterns. Garments with patterns add more variety to your closet and it allows versatility when combined with a minimalistic background. Another option is REPREVE ® Pulao Swim Shorts in Agra Stone. The soft colour will compliment any skin colour and the minimalistic design is not too overwhelming when you're swimming. Both of these shorts are mid length which is the suitable measurements for swimming shorts. It also comes with pockets so you can store your belongings too.
We love swimwears with pattern design. Not only can it be worn for swimming, you can wear it at pool parties too. REPREVE ® Pulao Swim Shorts in Russian Ornament and REPREVE ® Pulao Swim Shorts in The Palace Tile are the best options for you who want to indulge in something more abstract. We cannot stress you enough how these short pants should be in your closet. This is because patterned clothing can make you look more dimensional and pop your visual even more! You don't have to worry about these garments as they are made with recycled materials to make it more environmentally friendly. These mid length swim trunks are made not to be too fitted for the wearer. It also comes with a drawstring chord for you to adjust it to your own comfort.
Children also deserve to wear swimwear with attractive patterns. We recommend REPREVE ® Junior Pulao Swim Shorts in Magic Flower and REPREVE ® Junior Pulao Swim Shorts in Sgrafitto. Worry not about the materials as the fabric is made from recycled items to ensure it is environmentally friendly too. These shorts are lightweight so children can have fun in the water without feeling any discomfort. The vibrant colours are a great choice for children to capture their young spirits! We also designed these garments with a drawstring cord so you can adjust your kids' size accordingly.
Don't be scared to try bold designs for your swimwear! Ditch your normal, plain trunks and swim with style with these amazing swim shorts options.
Head over to the nearest
Kapten Batik
's boutique to get your swimming pants now!