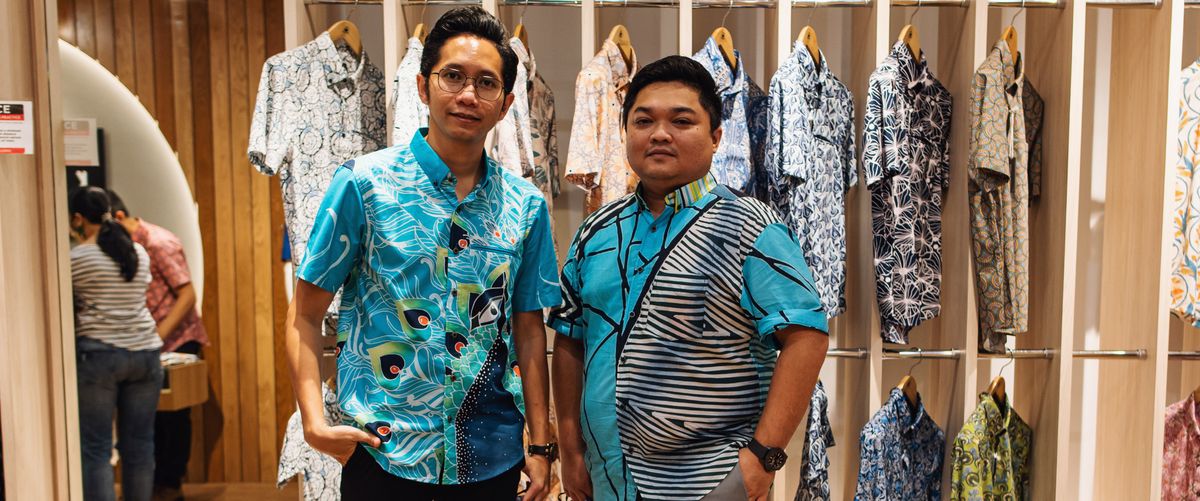 Engineer- turned-fashionista Farhan Omar created Kapten Batik to add a modern touch to Malaysia's timeless batik tradition.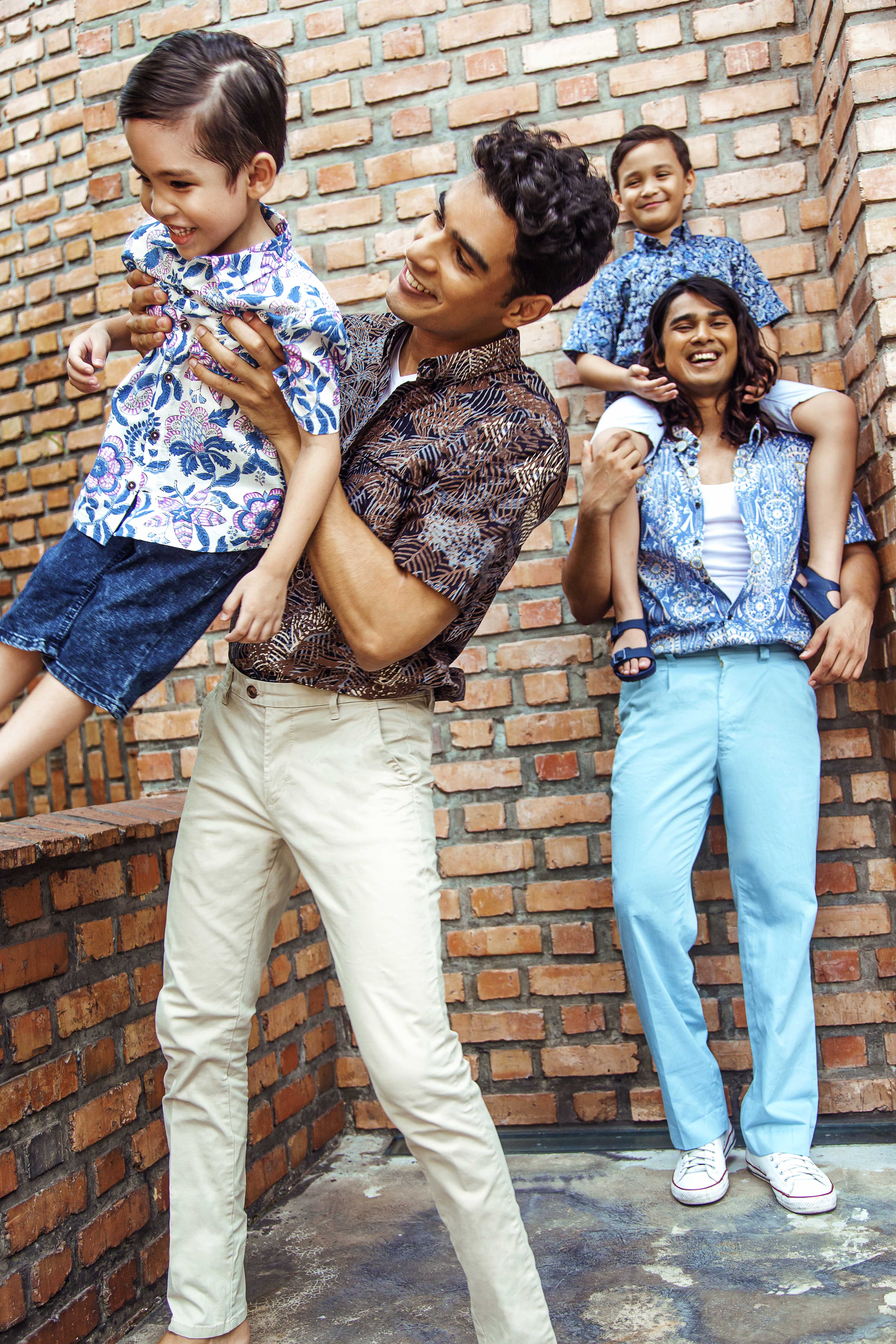 WHAT FIRST INSPIRED YOU AND CO-FOUNDER EKRAM FAIZ TO CREATE A MODERN BATIK FASHION LABEL?
Back in 2016, we noticed traditional batik was in decline and that young people were wearing batik less and less. We wanted to start a batik evolution, so that batik would no longer be considered old fashioned and all generations could feel excited about our heritage again - to do this, we revamped the whole process from scratch.
Once we decided on this approach, we used travel as our inspiration. We love to travel and we love to see the things we have seen converted into art by combining the traditional batik technique with the finest fabrics.
DO YOU COME FROM A FASHION BACKGROUND?
No. Both of us are engineering graduates who have become fashion entrepreneurs. Our engineering skills, which help in the making of decisions and the direction of the brand, produce a different approach to that of the men's fashion retail industry.
WHAT ROLE DOES BATIK PLAY IN MALAYSIAN CULTURE?
Batik symbolises Malaysian lifestyle and culture. We put all the art of our surroundings into the patterns on the fabric and wear it proudly. Batik art is our cultural practice, passed down from generation to generation. Batik is also an important element in our textile industry and Malaysia's approach in terms of colour, technique and motifs is very different from giant producers in other countries. Malaysian batik is more modern, flexible and suitable for a multi- ethnic country.
WE'RE SEEING A NUMBER OF CONTEMPORARY DESIGNERS EMPLOYING BATIK INTO THEIR PRODUCTS; WHAT DO YOU THINK HAS FUELLED THIS RENAISSANCE?
There's a growing awareness and an evolution of how batik can be used today and as demand increases, more young designers are using batik in their fashion. Once again, you can see people in their batik, especially for social weekend drinks and even as resort wear.
TELL US ABOUT THE MANUFACTURING PROCESS FOR KAPTEN BATIK'S BATIK PRINTS.
We always snap a lot of photos during our travels and these photos are used by our team of textile designers to design contemporary patterns that they then pass on to our block artisan to create a batik block from brass, copper or wood. We work with our skilful master artisan to use the block to create a new pattern on a piece of greige fabric; we don't use ready-made fabric as we need a base that's breathable and comfortable, so we use fine cotton weave instead.
HOW ARE YOUR MODERN INTERPRETATIONS OF BATIK RECEIVED BY MALAYSIANS?
We have seen tremendous results over the past four years. All generations and all ethnicities are wearing our batik and we love it – especially when they tag us while they are travelling and proudly wearing Malaysian batik.
WHAT CAN WE EXPECT NEXT FROM KAPTEN BATIK?
As our aim is to be a lifestyle brand, we are partnering with the likes of The Datai Langkawi, Malaysia Airlines and Disney to reach our potential clientele. We are about to launch our first ever women's collection and our Pulao brand, which specialises in men's tailored swim shorts. As an environmentally conscious brand, we have stopped using single-use plastics and by 2022, all our products will be produced using organic cotton, certified to GOTS and OEKO Tex standards.
To know more, visit The Datai Langkawi.
Credit to IKHLAS Magazine Issue 5 by The Datai Langkawi.