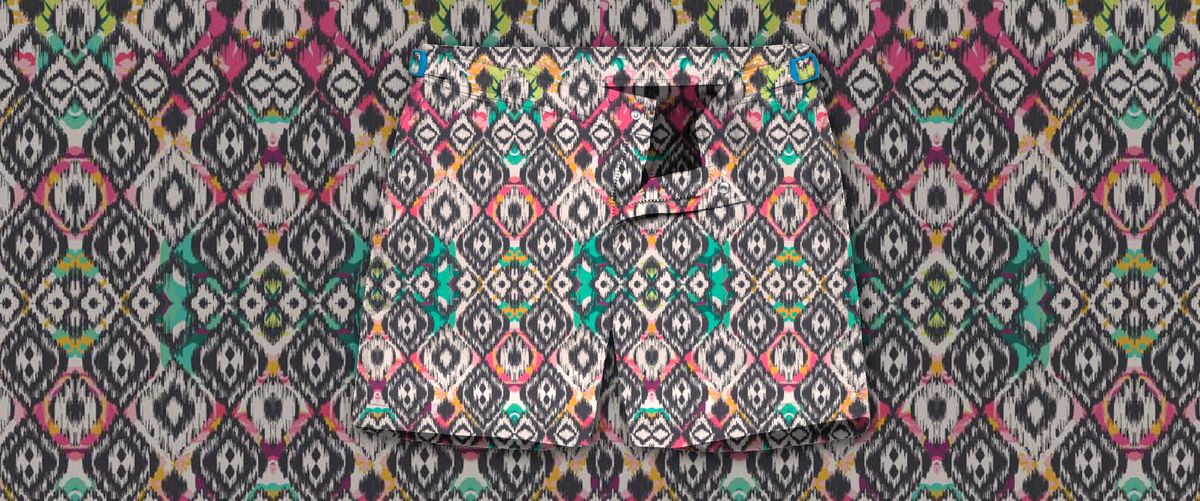 Malaysia is also home to some of Asia's most beautiful beaches. Malaysia won't let you down, whether you're looking for a quiet spot on the beach or palm-fringed beaches with much to see and do. If you're daydreaming about turquoise waters and soft golden sands, pack your belongings and grab a beach bag for all your island necessities.
Beach Checklist: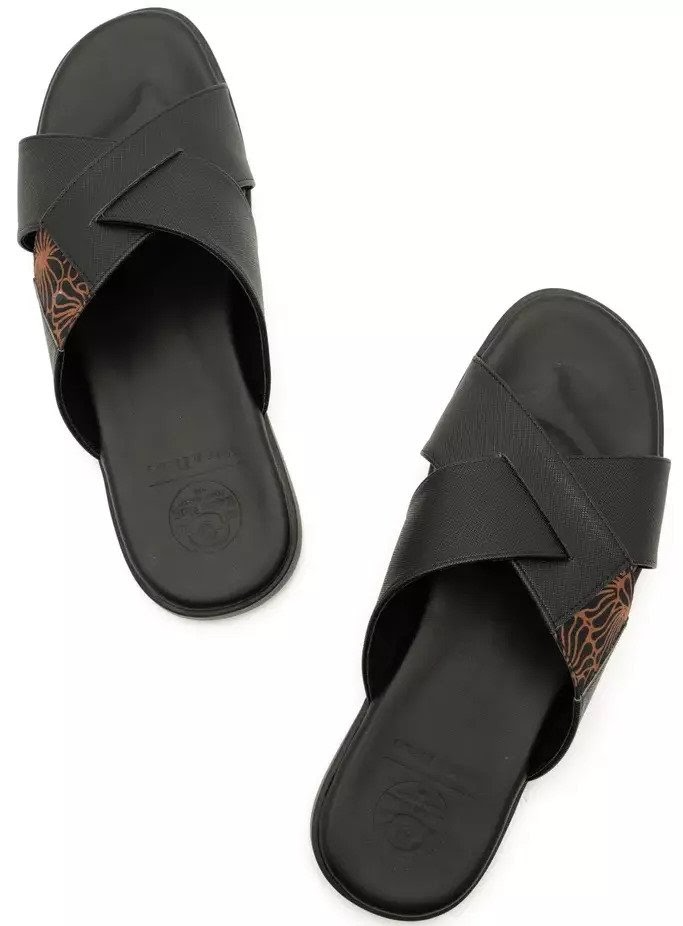 For men: Do not forget to pack your Tribe swim shorts. Swim in style and comfort with Pulao by Kapten Batik. The Swim Shorts with unique design is inspired by remarkable landmarks and modern fashion. To walk around on the soft golden sands, bring along your Cross Strap Slider MY48YNT. This slider personifies the element of tradition in your day-to-day ensemble. Made from faux leather for the upper part of the shoe with hints of our signature batik as an accent piece to tie your Kapten Batik look together. Doned in microfibre leather lining, it is breathable and absorbent, suitable for the hot and humid Malaysia weather.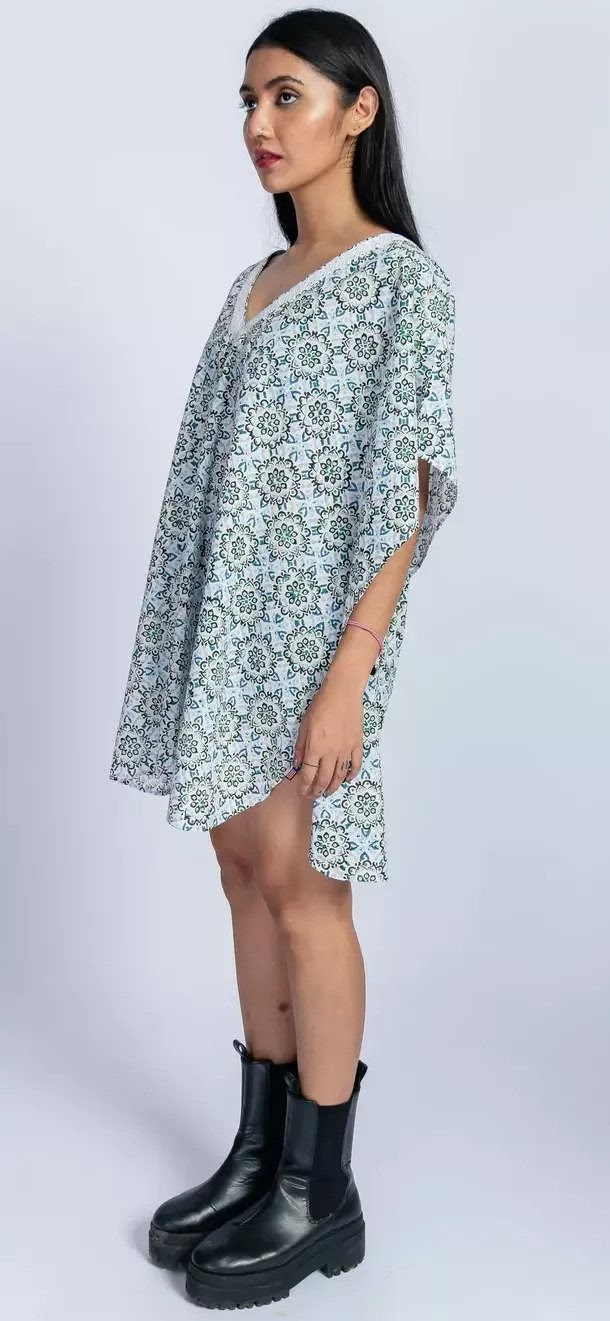 For women: Do not forget to pack your Maharani Gemma Kaftan in Zuddha Print as it has an airy silhouette with an open point collar and a plunging neckline complemented with white lace. The cambric structure undergoes calendaring which provides a glossy appearance that retains for years regardless of fabric ageing. It has the perfect fabric for warm days and nights as the cotton used is a type of natural fibre known for its comfortable and breathable properties.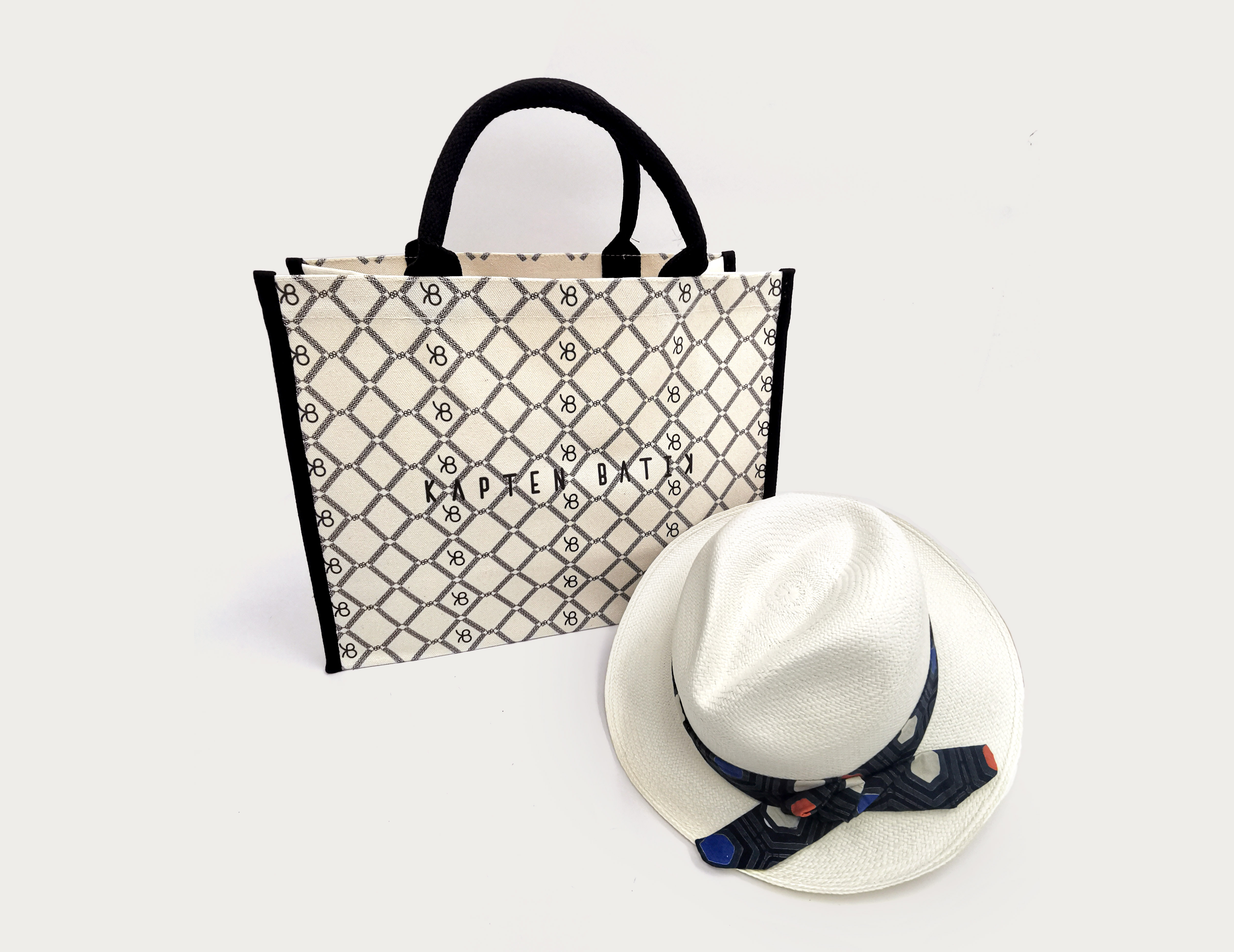 To fit all your island necessities into one bag, Kapten Batik has produced a Kapten Batik Monogram Tote Bag. This bag is ideal for treasuring moments with iconic festive decors, gifts and colors. The new chic companion for your daily commute, vacay on the coast, grocery hauls and beyond. The bag is spacious enough to fit a Panama Hat - BALI, a Kapten Batik Scrunchie and a Batik Face Mask. All these are the essential items to be inside your bag.
Hurry now to Kapten Batik to purchase the Monogram Tote Bag that fits just about anything.