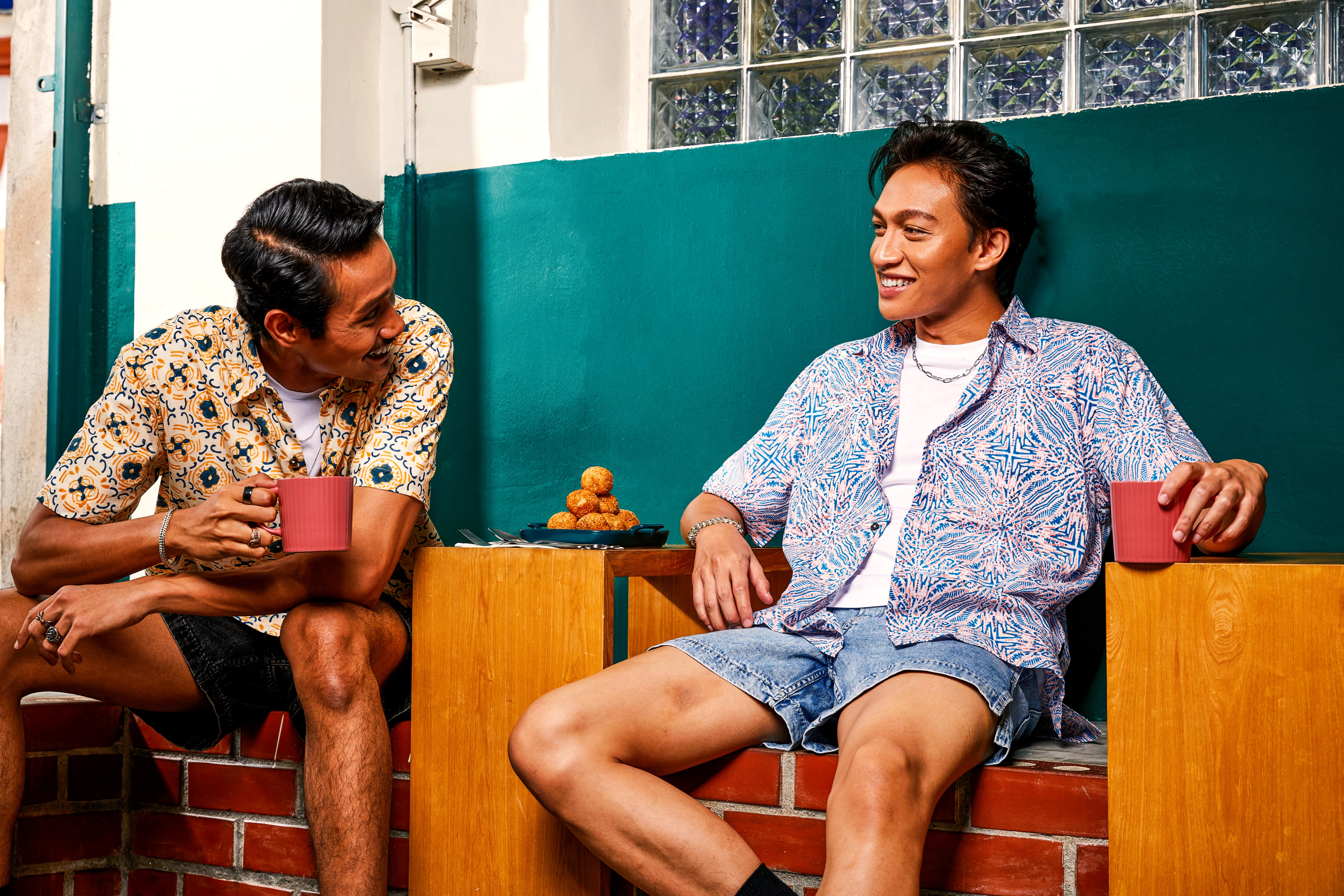 No celebration of Malaysia is complete without a nod to its most well-known artform: batik. To ensure this timehonoured craft remains beloved for generations to come, visionary fashion houses are working with batik in exciting new ways. Founded in 2017 by university friends Farhan Omar and Ekram Faiz, Kapten Batik aims to introduce batik to the younger set with fresh and modern silhouettes and designs. The brand's latest collection is particularly delectable, combining batik with another point of national pride: kueh.
Local flavours
The Kueh collection is a parade of vibrant batik shirts, ranging from pretty pastels to punchy bright colours, suitable for both men and women and available in short and long-sleeves. But here's the most exciting part: the Kueh collection comes in a wide array of batik prints – 50 to be precise! Each batik shirt is a colourful interpretation of a traditional Malaysian dessert, its shape and motif hand-stamped with a copper canting block. And don't worry: the collection is made from 100% cambric cotton, a breathable fabric that's a breeze to wear in Malaysian weather.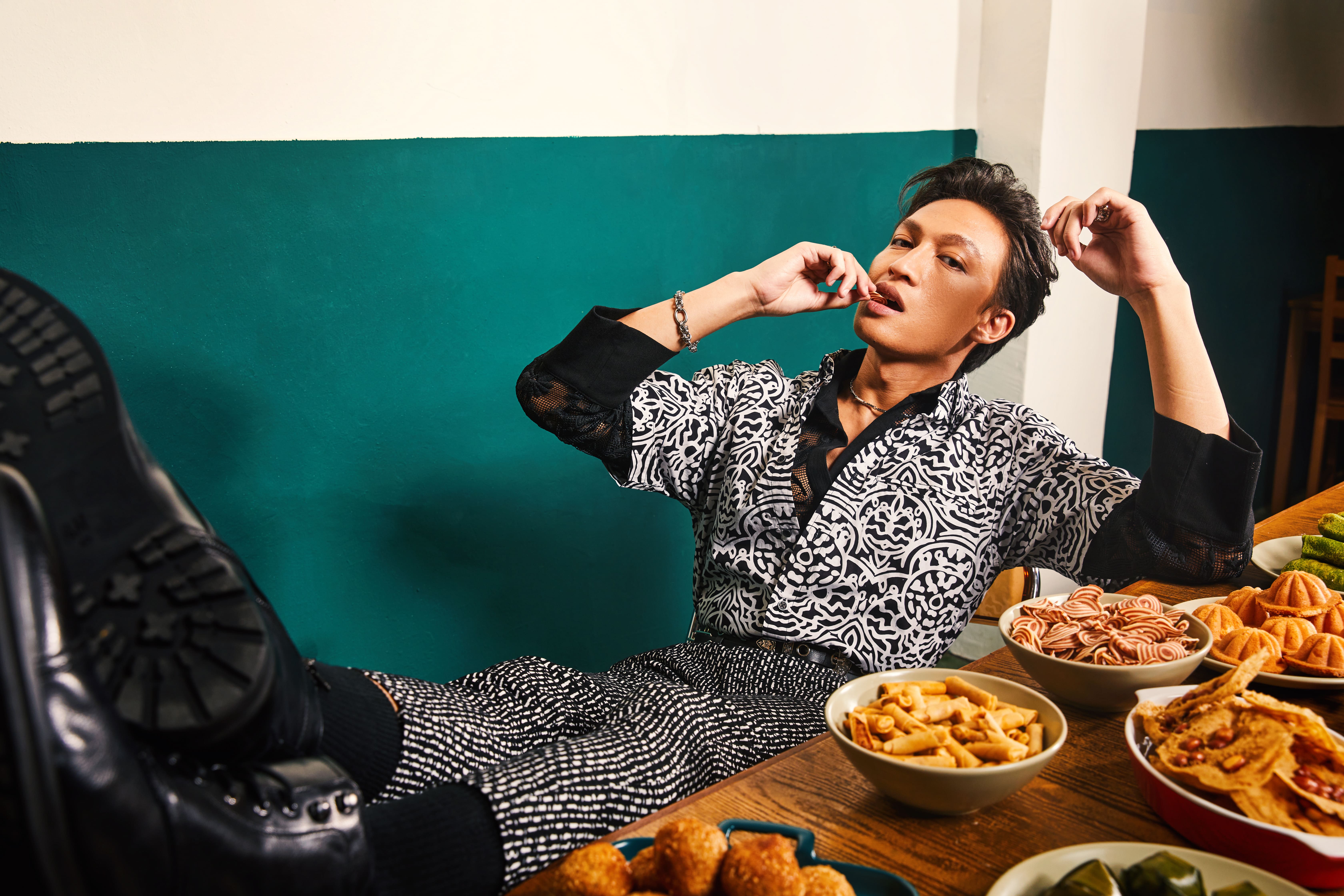 Sweet pairings
Whether you prefer your treats sweet or savoury, there's a Malaysian dessert in the collection that will match your style and personality. The traditional Malay pastry kuih bahulu, for example, is a star-shaped mini-cake, sweet and fluffy like a madeleine. And Kapten Batik's bahulu-inspired prints highlight the intricate patterns of this beloved pastry – making it a great perfect statement shirt. Available in short sleeves, the bahulu shirts easily transition from day to night. Start the day with a relaxed ensemble paired with shorts or jeans, then take things up a notch to smartcasual attire with slacks for a night out.
Proudly Malaysian
All designs are sketched in-house by Kapten Batik's talented team of designers, led by co-founder Ekram. A tribute to the familiar flavours and cultural significance of local treats, the batik shirts embody the artistry and craftsmanship behind the craft of kuih. For fashion fans who love the novelty of hidden detail, each shirt has the Malaysian flag stitched down the side of outer seam, so you can take your local pride wherever you go