For most newlyweds, after the wedding, their honeymoon is a once-in-a-lifetime getaway that they will always look forward to. The couple get to undoubtedly express their love for one another before they indulge in bigger and vibrant adventures as the family grows. The first post-wedding holiday is undeniably unforgettable as the couple has more time to appreciate and love each other.
There is a string of great destinations close and far to fulfill every couple's unique take on romance, whether they prefer to just lay on a beach with a pina colada, go on fun hunts or adrenaline rush adventures. Each couple definitely has a special place close to their hearts.
Well, what are you waiting for? Follow your heart, pick a destination and get your bags packed! To help every couple ease the packing, it is important to separate toiletries from other garments to avoid clothes being stained. Worry not, Kapten Batik has a Toiletries Bag that can save every couple's life. You can now keep your personal hygiene items away from other belongings or it can also be used to carry essentials when traveling like sanitizers and facemasks.
Here is what every couple needs; a packing list to help identify the must haves during the romantic honeymoon.
An ultimate packing list for every couple
For men: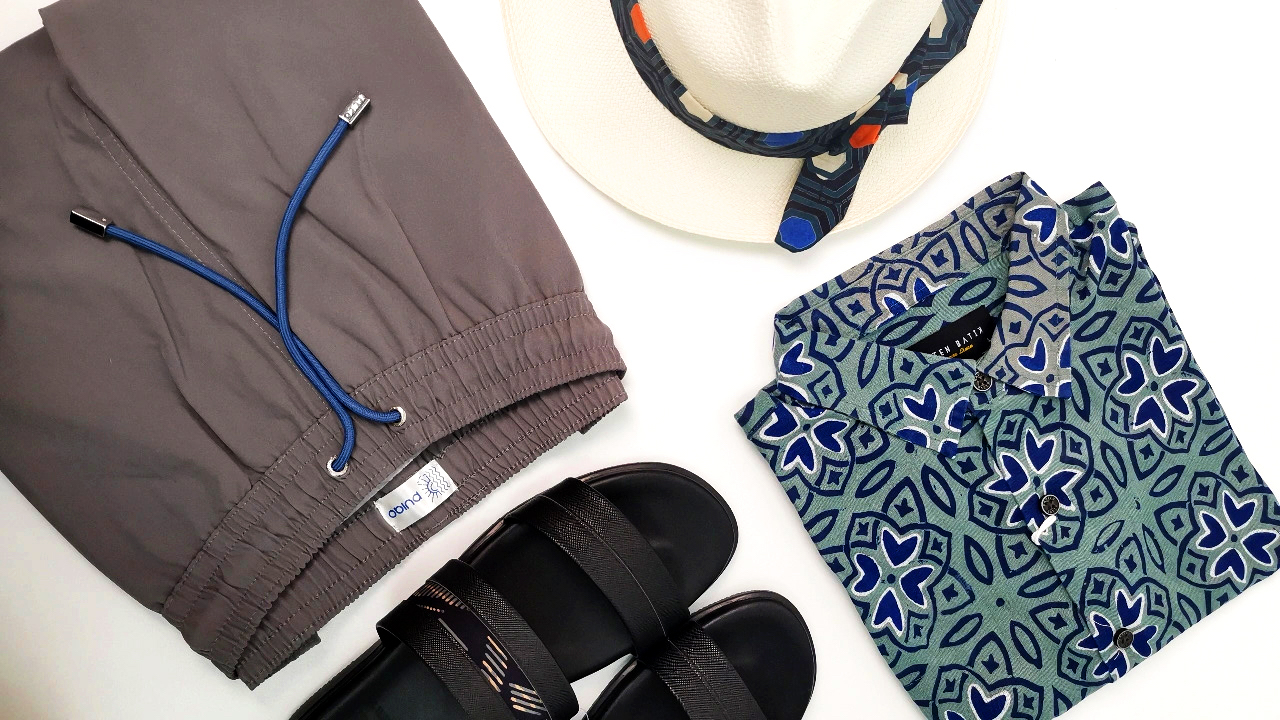 For women:
A midi dress, Maharani Egypt in Zveta Print to summon a free-spirited and admiration mood.

A pouch, Indigo Reversible Sling Pouch to carry the essentials while chilling on the beach.
Set the love floating in the air here at Kapten Batik and let your honeymoon be one of the happiest moments in your life!