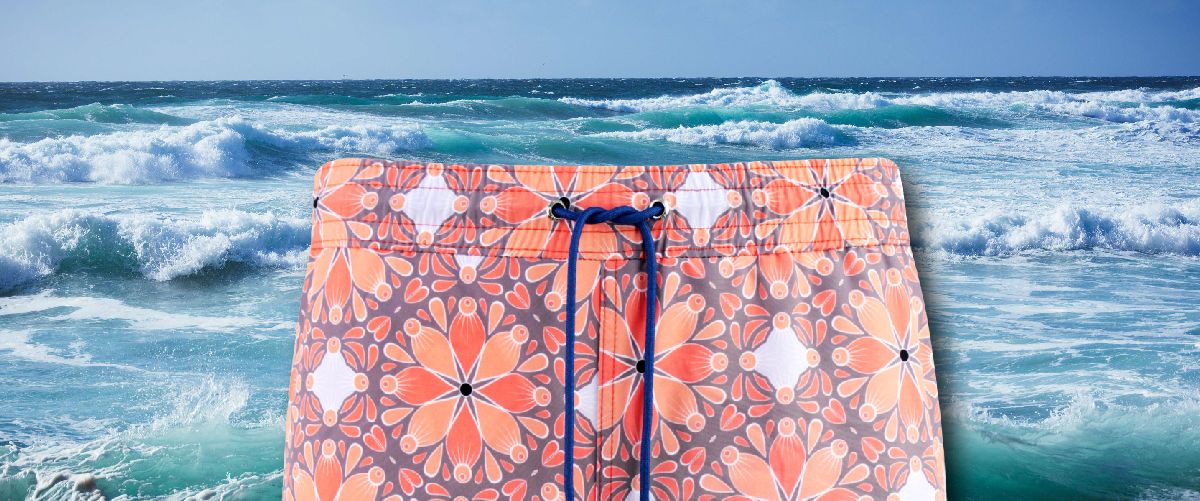 Planning a holiday soon? Outgrown your old swimwear's? Worry not, Kapten Batik has come up with various environmentally friendly swim shorts under the Pulao Collection. The Pulao Collection is dedicated to making a simple, elegant living a reality, from everyday essentials to beach wear and accessories. The materials needed to make this collection are:

Mid-thigh length Men's swim shorts

Elastic waistband

Embroidered Pulao logo

Drawstring cord with Pulao engraved tips

Two back eyelets

Side pockets

Lightweight

Repreve®️ fabric consist of 90% Polyester, 10% Spandex

Mesh lining consist of 95% Polyester, 5% Spandex

Comfortable, durable and eco-aware crafted from recycled plastic bottles, Pulao men's swim shorts are a great option for your vibrant poolside adventure with pops of colors.

Possible tonal and textural variation are natural characteristics of this fabric. The print for Pulao swim shorts is all environmentally friendly.
Pulao men's swim shorts are a terrific alternative for your vivid poolside experience with pops of colour because they are comfortable, durable, and eco-friendly because they are made from recycled plastic bottles. This fabric's natural qualities include tonal and textural variety. All of the prints on Pulao swim shorts are eco-friendly. The most eye-catching swim shorts are the REPREVE ® Pulao Swim Shorts in Mushroom Print.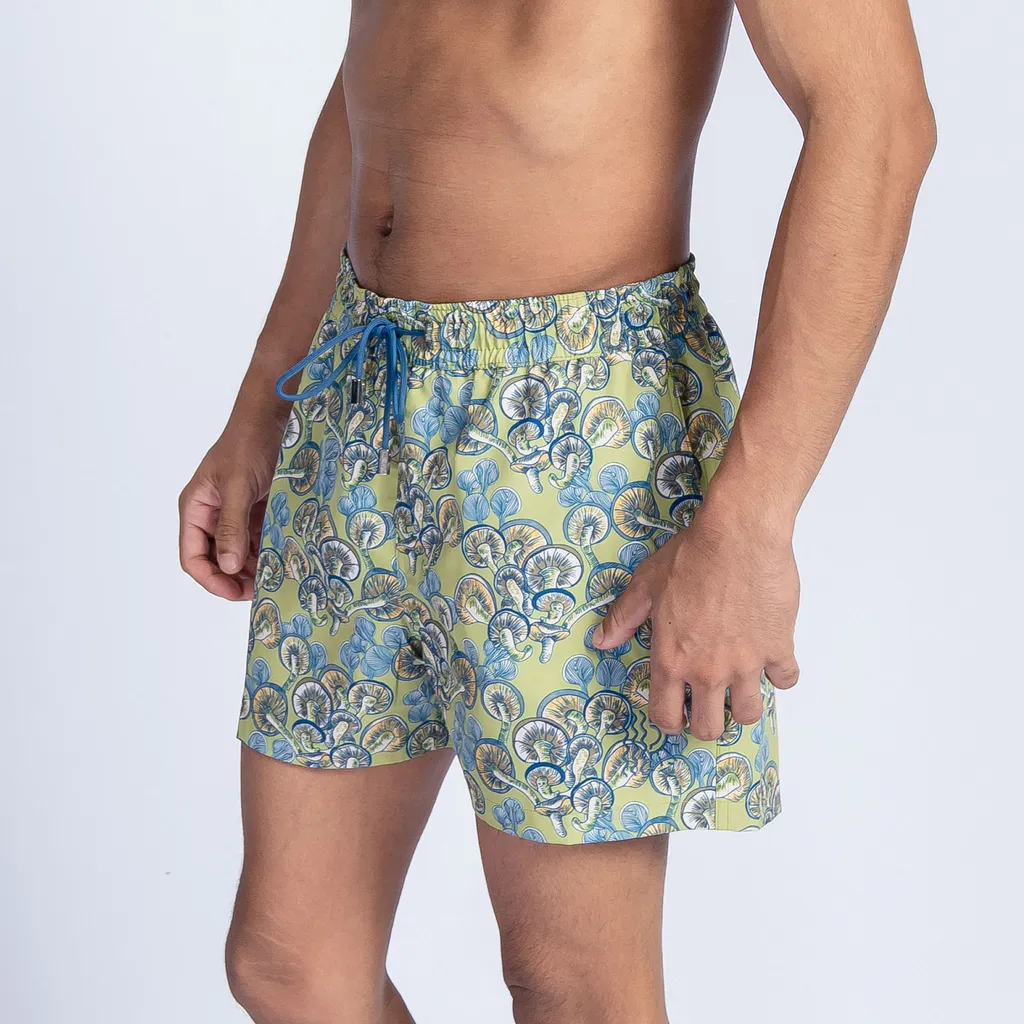 With that being said, what was Kapten Batik's inspiration towards this collection? Well, Kapten Batik is aware that plastic lingers in the ecosystem for a long time, posing a hazard to wildlife and spreading chemicals. Hence, they found a way to reduce plastic by recycling them. This is how the Pulao Collection became an effort towards implementing more sustainable products into the collections.
To add, with each purchase from the Pulao Collection, a durable water-resistant drawstring bag comes along to protect your shorts or store your valuables by the pool. So, it is a relief that one can dress fashionably knowing that they are saving the earth. Check it out here to start your shopping now.