How To Style Modern Batik, According To Kapten Batik
Farhan Omar and Ekram Faiz share their top tips on how a modern man can style batik for every occasion
Article By Zue Wei Leong
A few years ago, Farhan Omar and Ekram Faiz—engineering graduates and close friends from university—discovered a gap in the market for men's fashion labels. The duo realised that a lot of what was available for men was imported. They came up with the idea of connecting modern Malaysian men such as themselves with their batik heritage.
Determined to change the perception that batik belonged only to the older generation, they took a leap of faith into a completely new industry and launched Kapten Batik in 2017, starting with refreshing new batik prints, inspired by travel and architecture, on slim-fit shirts. Since then, Kapten Batik has continued to innovate and present modern alternatives to wearing traditional batik.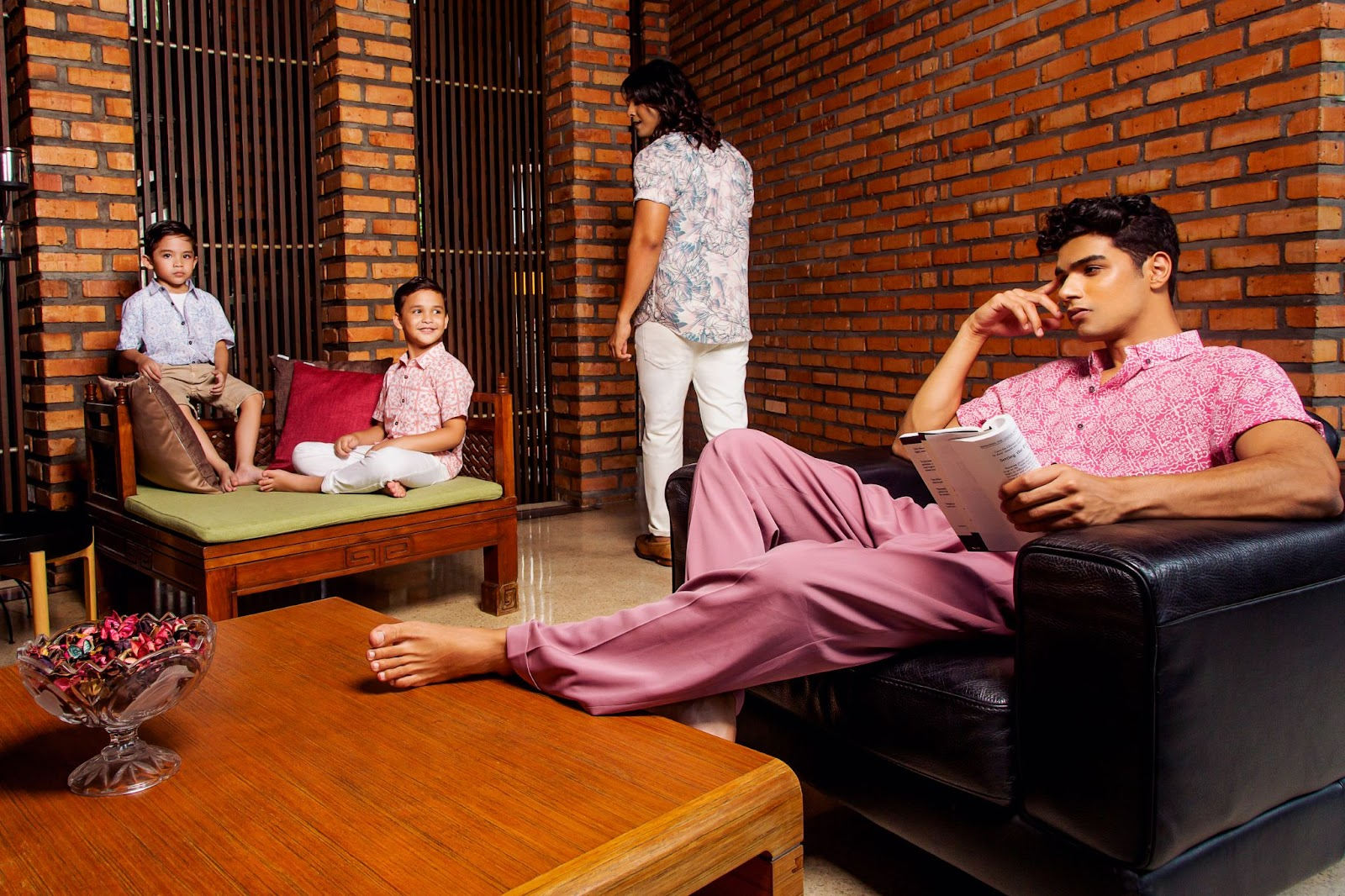 For Every Occasion
The simplest way to style the batik shirt for a casual look is to leave it unbuttoned over a white inner shirt. From there, it lends itself perfectly to a myriad of style combinations with shorts, trousers, sneakers or dress shoes.
"It's been encouraging seeing people style their batik in new and different ways. Batik has really taken off in Malaysia since we started," says Farhan. "Over the years, I've seen people wearing our batik shirts everywhere, whether they're just hanging out with their friends or chilling by the poolside in Langkawi or Penang."
I've also heard that people hit the clubs wearing our batik," he laughs, reminiscing on pre-pandemic times.
And Kapten Batik strives to offer new ways to incorporate batik into everyday looks, from different cuts and swimwear to accessories, such as batik-lined Panama hats, key chains and phone pouches.
Last year, they collaborated with homegrown denim brand, Raw Denim House to provide more casual styling options for the masses. "It was a great way to introduce our traditional culture to a modern, mainstream fabric," says Farhan of the Kapten Batik x Raw Denim House jeans that are patched with the colourful traditional batik; they come with matching batik shirts.
For the Workplace
Before the lockdown, batik shirts were fast becoming a go-to on dress down Fridays at the office and it continues to be stylish but comfortable attire for many who are working from home.
However, Farhan offers a styling option to try at home or at the office, when it reopens.
"If you're going to a client meeting or a work event, you can transform our casual batik shirts into a more formal look by just throwing on a blazer," he says. "I recommend pairing a subtle batik pattern with a dark-coloured blazer."
For the Family
In line with their mission to helping younger generations connect with their Malaysian heritage, the duo recently decided to release batik shirts from their 2021 collections in children's sizes, adding to their Kapten Junior series in providing options for kids. They reveal that it is something that their regular customers have been requesting for years.
"I saw that a lot of local brands were making matching outfits for mothers and daughters," said Ekram. Not wanting dads to feel left out, they made an effort in creating complementary father-and-son outfits to bring the family closer together. "It's something nice that they can wear at home or on the weekend."
And it can be a good way to make the upcoming festive celebrations at home a little more special during lockdown.
Click here to read the original write-up.