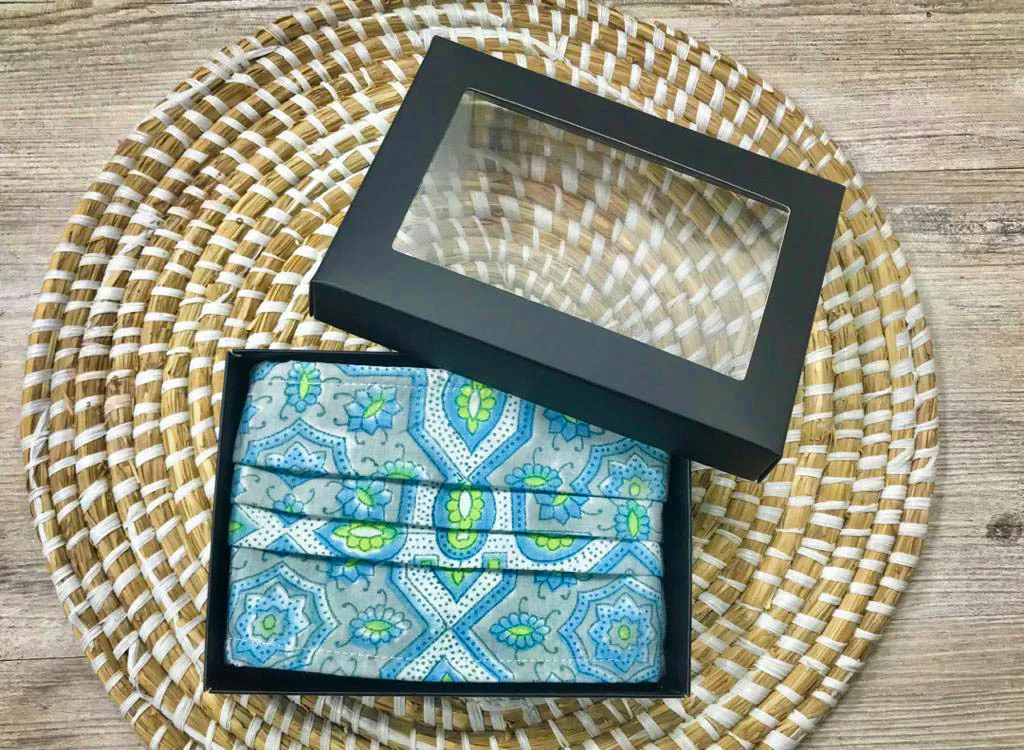 Artisanal Face Mask (Box Of 1)
Product Descriptions
- Three Layer Lightweight - Breathable.
- Reusable - Washable
100% Cotton Handmade Face Mask.
* Face Mask design inside the box may be vary *
Material Components
Artisan Cotton Fabrics
Eco Friendly
Adjustable Ear Loop
Details & Care :
- Please wash the mask before and after each use.
- Handwash with luke warm water and standard washing detergent.
- Do not tumble dry.
- The mask should fit tightly to the face.
- If the mask becomes wet from moisture or breathing,
it should be replaced with dry one.
- It is therefore better to have several replacement masks.
*Your safety is our main concern so each set will come with instructions, please follow them to ensure that the mask is effective as it possibly can be!
Customer comments
| Author/Date | Rating | Comment |
| --- | --- | --- |